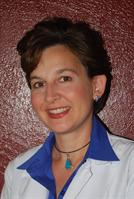 About Patty Oliver, Esthetician
Body, Mind & Face is a holistic skin care salon specializing in advanced, non-invasive anti-aging technology such as: Microcurrent (non-surgical facelift), Microdermabrasion, Oxygen Therapy for the Skin and LED Light Therapy. We provide custom facials for all skin conditions, from Acne and Rosacea to Mature skin issues. We also offer relaxing Body Treatments with massage-like techniques, Waxing Services (face & body), Acutonic Sound Therapy and Reiki Energy Healing Services. Patty Oliver is the Owner of Body, Mind & Face, and is a Licensed Esthetician and Certified Reiki Practitioner. We offer online scheduling on our web site as well as instant gift certificates that you can e-mail or print out and mail.
Primary Specialty
Acupuncture Specialist
Practice Body, Mind & Face LLC
Gender Female
Services Patty Oliver, Esthetician is a Massage Therapist in St. Helens, OR. A Massage Therapist uses massage to treat patients. A massage therapist needs a license to practice, which can be obtained after a training program. Massage therapists can work for a spa, clinic, or in private practice.

Please call Patty Oliver, Esthetician at (503) 369-7810 to schedule an appointment in St. Helens, OR or to get more information.