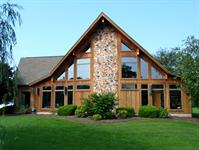 About Peter Samuels, DDS
We are a modern, friendly, hi tech family and cosmetic dental practice. We offer comprehensive care including anesthesiologist provided sedation, implants, veneers, whitening, Lumineers, Invisalign orthodontics, dentures, and cosmetic whitening. We provide dental care so comfortably and in such a pleasant atmosphere that our patients look forward to visiting!
Primary Specialty
Dentist
Practice Samuels Dental Arts
Gender Male
Services Peter Samuels, DDS is a dentist/dental office located in Gettysburg, PA 17325. A dentist is trained to diagnose, treat, and prevent diseases of the gums, teeth, and jaw.

Please call Peter Samuels, DDS at (717) 334-0555 to schedule an appointment in Gettysburg, PA or get more information.