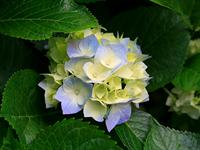 About Cindy Meritt, CMT#25972
I am a certified massage therapist focused on helping clients with various modalities of relaxation through massage. I use several techniques including Traditional Chinese massage,reflexology,Sports,Swedish as well as acupressure . Whatever your needs may be i.e.Relaxation to healing,I have something to address your needs. I have reasonable rates to work with everyone's budget. Stress Free is only a phone call away! Call today to set your appointment!
Primary Specialty
Massage Therapist
Practice Massage Therapy
Gender Female
Services Cindy Meritt, CMT#25972 is a Massage Therapist in Stockton, CA. A Massage Therapist uses massage to treat patients. A massage therapist needs a license to practice, which can be obtained after a training program. Massage therapists can work for a spa, clinic, or in private practice.

Please call Cindy Meritt, CMT#25972 at (209) 922-2969 to schedule an appointment in Stockton, CA or to get more information.