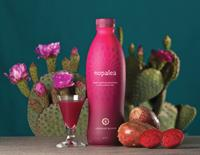 TriVita, Inc
Office
(800) 991-7116
id# 13621138,
new york

,

NY

10016
About
TriVita - Experience Wellness
TriVita, Inc is the wellness solution for individuals looking for a nutritionist in New York, New York (NY). The health professionals at TriVita, Inc know that wellness is important to their clients, and that greater wellness is a desirable thing. Their goal is to help their clients feel better, perform better and enjoy life more than ever by enhancing their physical, emotional spiritual and financial health. At TriVita, Inc in New York, NY, clients are inspired to experience greater overall wellness and are given the opportunity to create wealth for their own life purposes. TriVita's newest flagship product Nopalea has helped many people combat chronic pain and inflammation The skilled professionals at TriVita, Inc look forward to helping new and current clients on their journey to greater wellness and a better life.

If seeking a nutritionist in New York, NY for men's health or women's health, please call (800) 991-7116 to get started with TriVita, Inc, or visit their website for more information. Use Reference ID# 13621138 when talking to our Customer Service Specialists.
Services At Trivita, Inc in New York, New York (NY), individuals are given three types of vital support to help them reach greater wellness in all of its forms. Firstly, they provide the right information for their clients through publications, email reports, and their online Wellness Center, which has an extensive library of written articles, videos, audio talks and interactive tools.

Secondly, Trivita, Inc offers the right products, including weight management supplements, nutritional supplements and weight loss supplements. They put special care into their products, which feature unique nutrient delivery methods, physician-approved formulas, third-party testing and certification, and the purest natural ingredients. TriVita, Inc products have proven beneficial for women's health, men's health, chronic pain and inflammation relief among other things. As the leading nutritionists in New York, NY, they use only the highest quality ingredients in their products, which are backed by a 60-day complete satisfaction guarantee.

The third type of support offered by TriVita, Inc in New York, NY is the right opportunity. They want their clients to experience the kind of prosperity that will enable them to pursue their own life purposes, whatever they may be. For this reason, they have created their unique Affiliate Member Program, which is a way for clients to generate a stream of income while simultaneously bringing more wellness to the world. Those who think that TriVita, Inc may be the answer for them, or who are in need of a nutritionist in New York, NY can call (800) 991-7116 for more information.

Consumer Feedback
View all Reviews
Add a Review
Recent Reviews
TriVita is pleased to announce that product information on its Nopalea wellness drink will be published in the PDR Drug Information Service™, which will include the 2012 print edition of the Physicians' Desk Reference® (PDR) and will appear in the online version at <url removed> sometime next month. The PDR is an excellent resource for customers and their doctors to review product information about Nopalea. The Physicians' Desk Reference® (PDR) is a commercially-published compilation of manufacturers' prescribing information that is updated annually. It is designed to provide physicians with full, legally-mandated information but is also widely available in libraries and bookstores and is commonly used by other medical specialists.
by
Anonymous
XXX.XXX.70.114
January 08, 2012