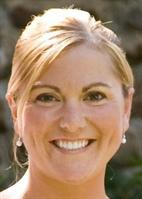 About Alissa Robertson, MS, RD
Alissa has the academic and clinical expertise to provide personalized nutrition plans to those wanting to embrace a healthy lifestyle and/or manage health issues.

As a registered dietitian, Alissa offers a wide variety of nutrition services. She provides a true understanding of nutrition, how it affects your health and wellness, and focuses on lifelong solutions for your specific goals. Alissa prides herself on offering individualized scientific-based programs to meet your needs. All of her services are available for children and adults. Alissa works in all settings with individuals, families, groups, schools, and corporations.


Primary Specialty
Dietitian - Nutritionist
Practice Lifestyle Nutrition
Gender Female
Services Alissa Robertson, MS, RD is a dietitian / nutritionist in Essex, VT. Call Lifestyle Nutrition at (802) 999-5684 for a detailed description of the services offered for diet, weight loss, nutrition and fat loss.

Contact Alissa Robertson, MS, RD for information about your diet and nutrition needs in Essex, VT by calling (802) 999-5684.
Consumer Feedback
View All Reviews
Add a Review
Recent Reviews
Alissa is very caring, professional, knowledgeable and she gets results.
by
Sam, Vermont
xxx.xxx.28.244
September 15, 2014