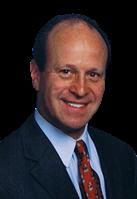 Nearby Specialists - Call Now sponsored
About Dr. David Bass, DC, LAc, AP, DOM
Why would you live with pain? Our primary focus is rehabilitation of neck and back problems associated with disc injury, arthtitis and pinched nerves.
Dr. Bass is the inventor of the world famous Spinetronics Antalgic-Trak. It is the only treatment system in the world that combines range-of-motion with spinal decompression enabling disc inujuries to be treated gently and effectively.
Auto, work related and sport injuries are effectively treated with Antalgic-Trak.
If you would like to learn more about the revolutionary treatment of Antalgic-Trak, we invite you to call for a no-obligation consultation.
Primary Specialty
Chiropractor
Practice Neck & Back Pain Institute
Gender Male
Years In Practice 36
Education Doctorate from New York Chiropractic College
Masters Degree is Acupuncture from The New York College of Health Professionals
Services Dr. David Bass, DC, LAc, AP, DOM practices at 10251 W Sample Road, Coral Springs, FL 33065. Chiropractors diagnose and treat common spinal misalignments that can occur from lifestyle or injuries causing pain, discomfort and degenerative conditions.

Dr. David Bass, DC, LAc, AP, DOM may be able to treat; back pain, sciatica, neck pain, shoulder pain, headaches, sports injuries, and auto accident injuries.

To learn more, or to make an appointment with Dr. David Bass, DC, LAc, AP, DOM in Coral Springs, FL, please call (954) 575-4045 for more information.
Additional Services Acupuncture Physician
Consumer Feedback
View All

5

Reviews
Add a Review
Recent Reviews
There was lots of available parking at their office. I was glad that I didn't have to drive around looking for parking. My level of satisfaction was very high after this appointment. I was impressed
Recent Polls
Did this chiropractor answer all of your questions?
Every question I had was answered thoroughly
by
Ronnie Lynn
xxx.xxx.221.171
January 02, 2013
Did you have to wait long after you arrived for your appointment?
No, they were ready for me right after I arrived.
Add a Review