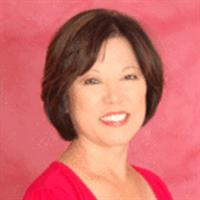 About Gale Iguchi, CHT and Certified Nutritionist
Gale Iguchi is a nutritionist in Menlo Park, California (CA) at The Hungry Heart. She offers nutritional counseling and hypnotherapy for individuals who struggle with binge eating, food addiction, emotional overeating and yo-yo dieting. Her 30 years of experience as a human resources specialist has given her an exceptional understanding of people. Gale uses her own past struggles with weight gain and yo-yo dieting to connect with her clients on a personal level and help them make positive changes for life.

For nutritional counseling in Menlo Park, CA, please call certified hypnotherapist and nutritionist Gale Iguchi and schedule a free consultation with The Hungry Heart today.
Primary Specialty
Dietitian - Nutritionist
Practice The Hungry Heart
Gender Female
Services As a leading nutritionist in Menlo Park, California (CA), Gale Iguchi is able to help individuals who struggle with a wide variety of eating issues. She provides hypnotherapy and nutritional counseling for those who are struggling with emotional overeating, food addiction, and binge eating. As a caring nutritionist in Menlo Park, CA, Gale helps her clients identify that they are overeating as a result of emotion rather than hunger. Her personal struggles with weight gain coupled with her experience as a nutritionist help her give clients the best tools to create their own lifestyle program.

If in need of a nutritionist in Menlo Park, CA for help with binge eating, emotional over eating, or food addiction, please call Gale Iguchi at The Hungry Heart and get started today.