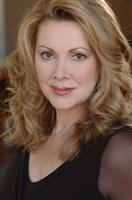 About Kimberly Seelbrede, LCSW, RYT-500
Kimberly Seelbrede practices as a psychotherapist in New York, New York (NYC). Kimberly specializes in the treatment of trauma using EMDR (Eye Movement Desensitization and Reprocessing) therapy. As an integrative therapist for over ten years, Kimberly uses both traditional psychodynamic psychotherapy as well as cutting edge mind-body therapies. She also provides therapy for those who suffer from anxiety, depression, addictions eating disorders, self-esteem and relationship problems. Her therapeutic approach is individualized and eclectic, combining interpersonal, psychodynamic, Cognitive-Behavioral Therapy (CBT), DBT, Mindfulness, EMDR, imagery work and relaxation techniques. As a leading psychotherapist in New York, NY, Kimberly Seelbrede works well with with creative, smart and successful individuals who struggle with conflicts, demands and achieving work/life balance.

If in need of a psychotherapist in New York, NY, Downtown & Upper East Side, please call the offices of Kimberly Seelbrede to schedule an appointment, or visit her website for more information. Kimberly's practice is conveniently located at the intersection of Gramercy Park, Flatiron District and Union Square on the Upper East Side of Manhattan.
Primary Specialty
Counselor
Practice Psychotherapy New York City, Downtown & Upper East Side
Gender Female
Education New York University
Affiliations National Association of Social Workers

New York State Coalition of Social Workers

National Eating Disorders Association

International Association of Yoga Therapists

New York University Alumni Association

GoodTherapy.org

Psychology Today

SomethingFishy.com

Wellness.com

Network Therapy

Therapy Tribe
Services As a psychotherapist in New York, New York (NY), Kimberly Seelbrede offers brief, crisis and long-term therapy and counseling for adolescents, adults and couples. She provides traditional psychotherapy, EMDR psychotherapy or a personalized blend of complementary therapies and integrative therapies including meditation, hypnotherapy, guided imagery and mindfulness. Those who suffer from anxiety, depression, stress, low self-esteem, substance abuse, relationship problems, and many other issues can benefit from Kimberly's collaborative, supportive counseling style. She specializes in EMDR psychotherapy to resolve blocks in thinking as well as negative emotions that prevent her clients from achieving satisfaction. Individuals who have suffered past traumatic events or who have been diagnosed with PTSD are prime candidates for EMDR therapy. Kimberly also specializes in couples therapy in New York, NY. She personalizes her style and approach to each client, drawing on her experience and expertise to help them develop the tools, confidence and self-understanding required to break old patterns and reach higher levels of emotional health and life satisfaction.

For an experienced therapist in New York, NY, please contact Kimberly Seelbrede at (646) 248-9196 to schedule an appointment.

Consumer Feedback
View all Reviews
Add a Review
Recent Reviews
Was this provider's office clean?
Yes everything was neat and sterile
Does this provider welcome questions?
Yes, they don't mind answering my questions
Does this provider maintain a professional appearance?
Yes, he/she looked very professional
Was it easy to make an appointment with this provider?
Yes
by
sharontaylor211
XXX.XXX.232.238
September 29, 2011