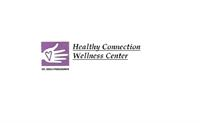 Nearby Specialists - Call Now sponsored
About Dr. Vida Puodziunas, DC
Healthy Connection Physical Medicine specializes in treating musculoskeletal pain and injuries. We specialize in treatment of sports related injuries, back pain, neck pain, joint pain, sciatica, headaches and migraines, Carpal Tunnel, arthritis, allergies, female health issues and much more. We also offer joint injections, trigger point injections, physical therapy, rehab, medically supervised weight loss, diet and nutrition counseling, custom-made orthotics and vitamin counseling.

Our office is an integrative office and offers allopathic as well as alternative treatments.
Primary Specialty
Chiropractor
Practice Healthy Connection Physical Medicine
Years In Practice 16
Services
Joint injections, trigger point injections, diagnostics including blood work, saliva testing, allergy testing and treatment, physical therapy, chiropractic and accupuncture.
Consumer Feedback
View All

6

Reviews
Add a Review
Recent Reviews
I was over promised and under delivered. I agree that they are Scientologist and I heard them talking about different levels of awareness or something like that. Sounded like someone was getting emo
by
Scientology scam
xxx.xxx.85.149
October 16, 2014
The place is run by SCIENTOLOGISTS. They will do whatever they can to get you to continue coming, but with little or no results MUCH of the them. Their business practices are soley scientology related
by
Anonymous
xxx.xxx.208.197
May 07, 2013
Recent Polls
Does this provider ever overbook appointments here?
Never! They have lots of business, but they do such a great job of never overbooking.
Does this provider always put the customer first?
Yes, they always put customers first
by
Anonymous
xxx.xxx.47.204
March 08, 2013
Add a Review