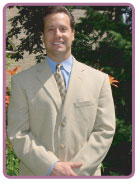 Nearby Specialists - Call Now sponsored
About Joseph Baric, D.C.
We are a full service chiropractic wellness center located in the same location (825 East Rand Road) in Arlington Heights for 22 years. Dr. Baric has obtained additional studies in whiplash and accident traumatology, accupuncture, is a certified sport physician and has worked with allopathic practitioners of all types. He treats medical professionals, including orthopedic surgeons, nurse practitioners, pharmacists, internists and has received numerous medical referrals over the years. He holds that chiropractic coupled with sound nutritional advice, rehabilitation and massage techniques re-energize the nervous system, reduce biomechanical stress, optimizes ones agility and strength without the use of drugs or surgeries. Dr. Baric has spoken nationwise to chiropratic audiences, is published locally and in peer review journals and has over 1000 hours of postgraduate education.
Primary Specialty
Chiropractor
Practice Midwest Chiropractic, P.C
Gender Male
Years In Practice 16
Services Joseph Baric, D.C. practices at 825 E Rand Rd, Arlington Heights, IL 60004. Chiropractors diagnose and treat common spinal misalignments that can occur from lifestyle or injuries causing pain, discomfort and degenerative conditions.

Joseph Baric, D.C. may be able to treat; back pain, sciatica, neck pain, shoulder pain, headaches, sports injuries, and auto accident injuries.

To learn more, or to make an appointment with Joseph Baric, D.C. in Arlington Heights, IL, please call (847) 253-2112 for more information.
Additional Services Accupuncture and Ariculartherapy
Consumer Feedback
View All

75

Reviews
Add a Review
Recent Reviews
Dr. Baric has really helped my sciatica condition. After just two treatments. the pain was gone.
by
Steve H.
xxx.xxx.155.208
September 10, 2014
Recent Polls
How would you rate your experience with this provider?
Better than most
by
Anonymous
xxx.xxx.230.93
August 20, 2014
Is this provider willing to pursue advice from other providers when necessary?
Absolutely! They aren't arrogant at all and are more than willing to pursue advice when necessary
by
Journy
xxx.xxx.142.152
November 07, 2013
Add a Review