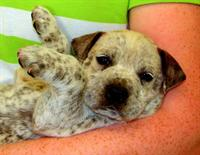 Nearby Specialists - Call Now sponsored
About LAGO Vista Animal Clinic
At Lago VIsta Animal Clinic, your pet is provided with modern, high quality health care. We offer health screens, wellness checks, routine care, vaccinations, dental procedures and surgeries. Our in-house pharmacy, laboratory and x-ray equipment allows our clients the most comprehensive treatment possible. We also have a retail center that offers high quality food and pet care items. Surgeries and dental procedures are performed Monday through Friday by appointment. We offer intensive care and isolation facilities.

Our groomer, Cindy Brock, offers experienced, high quality and gentle grooming for dogs and cats Monday through Friday.
Grooming services also include nail trims and ear cleaning at no extra charge and tooth brushing is also available.
Primary Specialty
Veterinarians
Practice LAGO Vista Animal Clinic
Gender Female
Services Comprehensive health care for dogs and cats
*Surgery and dental procedures
*Boarding and grooming
*In-house laboratory and x-ray machine
*In-house pharmacy
*Retail center offering premium foods & pet supplies
Consumer Feedback
View All Reviews
Add a Review
Recent Reviews
It is close and covenant the rates are basically the same as all clinics in the area. The seating is hard surface. The personal nice friendly and likes the animals. The Doctor wonderful warm and ca