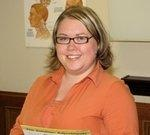 Nearby Specialists - Call Now sponsored
About Dr Ashley Waggoner-Jones, DC
What would you do if you knew that YOU and your family could live a healthier, happier and more vibrant LIFE?

At Ashley Chiropractic Wellness Center we take your health care personally. We aim to help you become healthy through tailor made chiropractic health action plans created by YOU and Chiropractor Dr. Ashley. The outcomes of our care are based on your GOALS and not symptoms and sickness measures. As our patient, you will receive the most updated chiropractic care in a safe and comfortable environment. You will be listened to and respected. Your questions will be answered, and your concerns will be addressed. I look forward to being your family chiropractor soon!

-Dr. Ashley Waggoner,D.C. Chiropractic Physician

Primary Specialty
Chiropractor
Practice Ashley Chiropractic
Gender Female
Years In Practice 9
Affiliations Arizona Association of Chiropractic,
American Pregnancy Association,
American Chiropractic Association

Certification Physiotherapy
Services
Individualized chiropractic natural healthcare plans created for patients- prenatal chiropractic, pediatric chiropractic, baby boomer chiropractic, athletic chiropractic, and many more. Our office also boasts professionals including OB/GYN, Naturopathic Physician, Acupuncturist, and spa professionals at True Harmony Wellness. We take your health seriously and create a plan specifically to meet your needs and reach YOUR goals!
Consumer Feedback
View All

8

Reviews
Add a Review
Recent Polls
Was the temperature in the office acceptable to you?
Perfect
by
Anonymous
xxx.xxx.168.107
August 22, 2014
Did a staff member acknowledge or greet you when you entered?
Definitely
by
Anonymous
xxx.xxx.178.135
June 03, 2014
Add a Review