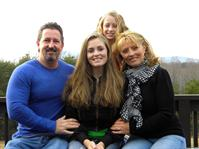 About Chris Cochran, Owner
Chris Cochran, Owner practices as a Health Club in Landrum, SC.He graduated from BS.
Primary Specialty
Health Club
Practice Fitness Center
Gender Male
Education BS
Services Fitness Center is a health club in Landrum, SC.

Health Clubs like Fitness Center offer services that often include exercise, yoga, kick boxing, swimming, sauna, pool, weights, and personal training. Talk to the staff at Fitness Center for information about reaching your fitness goals in Landrum, SC.

Call Fitness Center at (864) 457-7454 for more information.
Additional Services