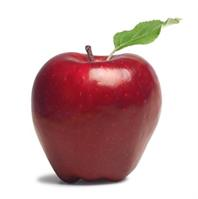 About Antoinette Miller, CNS, MS
This corporation is a non profit Public Benefit Corportation. The main purpose of APPLE A DAY NUTRITRITION SERVICES INC is to promote diabetes awareness and nutrition educationvia one on one consultation or group seminar / workshops in communities that are hard hit with diabetes mellitus. As well as treat the effects associated with this serious condition such as; obesity, high cholesterol, dyslipidemia, cardiovascular disease and end stage renal disease. Team APPLE A DAY NUTRITION SERVICES INC looks forward to working with each and every client that requires our specialty.

Primary Specialty
Dietitian - Nutritionist
Practice Apple A Day Nutrition Services Inc
Gender Female
Years In Practice 6
Education Team APPLE A DAY NUTRITION SERVICES INC has a staff of highly trained professionals who carry credentials that allow for treatment in the areas of diabetes education as well as general aspects of nutrition.
Training Masters of Science in Nutrtion Science
Staff Antoinette Miller Cns, MS
Clayton Hossie
Dr. Lenora Zion PjD psychology
Affiliations Call Long Beach Memorial Hospital for refferal
Certification Certificate in Alternative Nutrition
Services
Medical Nutrition Therapy in the area of Diabetes education, Weight loss, Cardiovascular disease, End Stage Renal Disease, and general nutrition education.