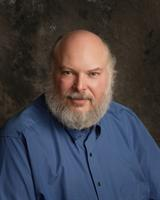 About Jim Evans
Peak Life Acupuncture, LLC is located within the offices of Northeast Chiropractic. I specialize in the treatment of acute and chronic pain. I am associated with the In Vitro Fertilization (IVF) Consortium. In addition to pain issues I have successfully treated such disorders as menopausal symptoms, hypothyroidism, headaches and migraines, post traumatic stress disorder, Charcot-Marie-Tooth syndrome, acute kidney impairment, arthritis, and have good had results in treating Multiple Sclerosis.

As I believe the patient should be active in their healing process I teach various stretches and movement therapies to enhance the benefits of the treatments and provide the patient with the tools to become the master of their own health. To that end I also offer instruction in Tai Chi Chuan and Chinese health practices as a health maintenance tool.
Primary Specialty
Acupuncturist
Practice Peak Life Acupuncture LLC
Years In Practice 11
Education I graduated in 2003 from the International Institute of Chinese Medicine with a masters degree in Oriental Medical Science.
Training I graduated in 1996 from the Cayce Reilly Institute of Massotherapy.
Services
Acupuncture, Herbal therapy, Tuina/therapeutic body work, Tai Chi Chuan