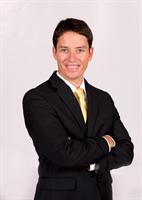 Nearby Specialists - Call Now sponsored
About Justin Dickey, D.C.
Justin Dickey, D.C. practices as a Chiropractor in Aledo, TX.He graduated from Parker College of Chiropractic and has been practicing since 2006.
Primary Specialty
Chiropractor
Practice Pure Potential Chiropractic
Gender Male
Years In Practice 10
Education Parker College of Chiropractic
Services Justin Dickey, D.C. practices at 119 Ranch House Road, Aledo, TX 76008. Chiropractors diagnose and treat common spinal misalignments that can occur from lifestyle or injuries causing pain, discomfort and degenerative conditions.

Justin Dickey, D.C. may be able to treat; back pain, sciatica, neck pain, shoulder pain, headaches, sports injuries, and auto accident injuries.

To learn more, or to make an appointment with Justin Dickey, D.C. in Aledo, TX, please call (817) 441-8451 for more information.
Consumer Feedback
View All

12

Reviews
Add a Review
Recent Reviews
Dr Dickey is wonderful. I drive an hour and a half to see him. After visiting 2 other chiropractors he is hands down best, and I feel great after getting adjusted. He explains everything, and seems
I was so impressed with the progress I was able to make after visiting them. All my questions were answered, and I feel a lot more confident and hopeful about the future. They make an extra effort to
Recent Polls
Did you experience unnecessary pain during your visit?
Not one bit! I felt much better when I left!
by
Anonymous
xxx.xxx.175.163
December 04, 2013
Did this chiropractor pressure you to return for unnecessary follow-ups?
Not at all! They always respect my decisions.
by
Anonymous
xxx.xxx.147.192
May 13, 2013
Add a Review