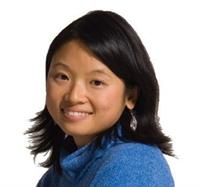 About Ann Lee, ND,L.Ac
Ann Lee is a naturopathic doctor in Lancaster, Pennsylvania (PA) at Health For Life Clinic: Natural Medicine & Acupuncture. Dr. Lee provides comprehensive health care using natural medicine, acupuncture and lifestyle counseling for people of all ages. Her goal is to help her patients find inner peace, purpose, fulfillment and motivation through a healthier way of being. Dr. Lee's natural medicine includes nutritional supplements, herbs and homeopathic medicines, exercise guidance stress relief techniques, infertility and facial rejuvenation (acupuncture face-lift).

Primary Specialty
Naturopathic Doctor
Practice Health For Life Clinic: Natural Medicine & Acupuncture
Gender Female
Education University of Bridgeport, CT: Doctorate Naturopathic Medicine, Master in Acupuncture
Training Naturopathic Medicine

Acupuncture
Staff Dr. Ann Lee, ND, L.Ac
Affiliations American Association of Naturopathic Physicians (AANP)
Certification Blood Type / GenoType Diet

FirstLine Therapy

Constitutional Facial Acupuncture (Facial Rejuvenation)

NADA Detox Specialist

CORE Synchronism
Services
As the top naturopathic doctor in Lancaster, Pennsylvania (PA), Dr. Ann Lee has experience treating a wide range of conditions. Her treatments can help people increase energy levels, improve concentration, relieve pain, improve digestion and sleep, decrease common ailments and balance hormones. She provides naturopathic consultation, acupuncture, lifestyle counseling, Craniosacral therapy, Homeopathy and Facial Rejuvenation. Dr. Lee also specializes in the Blood Type/GenoType Diet, which is tailored to each individual's blood type, resulting in more informed choices about exercise and dietary needs. She also offers FirstLine Therapy, which is a customized lifestyle medicine program for managing chronic illness.
Consumer Feedback
View All

4

Reviews
Add a Review
Recent Reviews
I went to see Dr. Lee for multi purposes; 1. to assess some health concerns 2. to discuss the role of naturopathic medicine in the course of my care and 3. to see if this was the kind of Dr. I'd lik
Recent Polls
Did this provider answer all of your questions?
Yes
by
Anonymous
xxx.xxx.204.54
March 20, 2012
Would you recommend this naturopathic doctors to others?
I Already Have
Add a Review