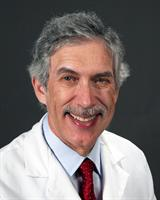 About Ronald N. Gaster, MD,FACS
Dr. Ronald Gaster is a board certified ophthalmologist in Beverly Hills, California (CA) at the Cornea Eye Institute. As one of the leading ophthalmologists in the country, Dr. Gaster has been selected by his peers since 1996, including 2013, to be in Woodward and Whites Best Doctors in America. He was also selected to be in the 2013 edition of Southern California SuperDoctors. For 2013, Dr. Gaster was again selected by the Orange County Medical Association as a Physician of Excellence and is included in 2013 Best Doctors in Orange County, where he also has an office. Dr. Gaster is on the cutting edge of new developments in eye disease and surgery and is currently accepting and treating new patients in a clinical trial with an IDE from the FDA to compare the effectiveness of corneal cross linking (CXL) alone to INTACS followed by corneal crosslinking (CXL) for progressive keratoconus or ectasia after all-laser LASIK. Please call toll free (855) EYEDOC-1 for a consultation with Dr. Gaster if you suffer from keratoconus that is progressing (your prescription is increasing) or if you have been diagnosed with post- LASIK ectasia. Dr. Gaster is also using the exciting new Femtosecond Laser for cornea transplants and all-laser LASIK surgery. The Femtosecond Laser was recently approved for cataract surgery as well. Dr. Gaster will evaluate if you are a candidate for this procedure, and he will also discuss with you the latest in intraocular lenses (IOL), including premium lenses (premium IOLs), such as Crystalens, ReSTOR and Tecnis Multifocal. Toric lenses are available for patients who have astigmatism along with cataracts. If you need pterygium surgery, Dr. Gasters technique involves using an amniotic membrane graft or transplant or conjunctival autograft with NO SUTURES, also known as sutureless pterygium surgery. If you suffer from dry eyes, also known as keratitis sicca, Dr. Gaster has a special treatment performed at the slit lamp that has helped many of these dry eye patients feel more comfortable. It is a non-invasive treatment that helps the tear ducts function normally. If you suffer from any of these conditions, including all diseases and trauma to the cornea or desire refractive or cataract surgery, the friendly office staff will arrange a consultation. Easy financing is available and most insurances are accepted. So call now our Orange County or Beverly Hills office Toll Free for an appointment: (855) EYEDOC-1 or (855)393-3621.
Primary Specialty
Ophthalmologist
Practice Cornea Eye Institute of Orange County
Gender Male
Education Undergraduate: Cornell University
Medical School: University of California, Los Angeles (UCLA)

Training Residency: UCSD Surgery
Residency: University of Chicago, Ophthalmology
Residency: Instituto Barraquer de America, Columbia
Fellowship: Surgery and Diseases of the Cornea- Heed Fellow, Manhattan Eye, Ear and Throat Hospital, New York, NY microsurgery of the Anterior Segment

Affiliations Member of the American Academy of Ophthalmology; Member of the American Society of Cataract and Refractive Surgery; Board Member of the California Eye Physicians and Surgeons; member and 2002-2004 President of the Orange County Society of Ophthalmology
Certification Diplomat of the American Board of Ophthalmology
Fellow of the American College of Surgeons (FACS)


Services Dr. Ronald Gaster is a board certified ophthalmologist in Los Alamitos, CA. Dr. Gaster performs a variety of procedures such as cross-linking (CXL) for keratoconus and post all-laser LASIK ectasia, cornea transplant surgery and all-laser LASIK surgery with the femtosecond laser, PRK, lens implants, IOLs and premium IOL with Crystalens, Tecnis Multifocal, ReSTORE and Toric lenses, DSEK, INTACS (certified), pterygium surgery, presbyopia, dry eyes. Please call (855) EYEDOC-1 today.

Consumer Feedback
View All

5

Reviews
Add a Review
Recent Reviews
They go out of their way to make everyone feel equally respected and cared for. I've seen client favoritism at some of the other places I've been, and I really appreciate the extra effort they make to
He treated by dry eyes with a smile and a soft touch...no pain...and then no dry eyes.
Recent Polls
Was this provider's staff friendly?
Yes
by
Anonymous
xxx.xxx.138.170
June 18, 2013
How would you compare this provider to others in his/her field that you have visited?
Among the best I have seen
Add a Review