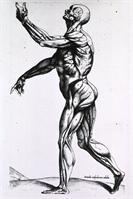 About Don Peters II, NMT
Your Option for Pain Relief!!

Murphy's Law Neuromuscular Therapy combines medical science with muscle palpation and manipulation to expand a person's health care options when experiencing muscle pain.

Don, as a Certified Medical Neuromuscular Therapist and Sports Massage Therapist combines many modalities including Manual Lymphatic Drainage (MLD), Cranial Sacral Therapy (CST), James Waslaski's Orthopedic Massage, Chaitows Muscle Energy Techniques (MET), Proprioceptive Neuromuscular Facilitation (PNF) and Mattes Method Active Isolated Stretching (AIS) providing the most up-to-date effective techniques in treating soft tissue dysfunctions and pain.

I will work with the specific muscles that are creating the pain. Once the dysfunction and pattern has been identified, I will release the contracted muscles which will change the body's communication, disrupts the body's pain cycle, perform neuromuscular re-education on the antagonist muscles to allow for postural realignment.

Your session will include skilled postural assessment, specific treatment (long term goals) and providing stretching and exercise suggestions and hand-outs, for Client Self Care.

All treatment session are conducted in loose clothing, i.e. Please wear Shorts/T-shirt or sports bra.

Primary Specialty
Pain Management Specialist
Practice Murphy's Law Neuromuscular Therapy
Gender Male
Staff Don Peters II, NMT
Affiliations Nationally Board Certified: AMEx

ABMP
Certification Certified Medical Neuromuscular Therapy, Certified Sports Massage Therapist, Manual Lymphatic Drainage, Cranial Sacral Therapy
Services NEUROMUSCULAR THERAPY

This comprehensive program of soft-tissue manipulation balances the bodys central nervous system with the musculoskeletal system.

Based on neurological laws that explain how the central nervous system initiates and maintains pain, the goal is to help relieve the pain and dysfunction by understanding and alleviating the underlying cause.

Neuromuscular therapy can help individuals who experience distortion and biomechanical dysfunction, which is often a symptom of a deeper problem. It is also used to locate and release spasms and hypercontraction in the tissue, eliminate trigger points that cause referred pain, rebuild the strength of injured tissues, assist venous and lymphatic flow, and restore postural alignment, proper biomechanics, and flexibility to the tissues.

Consumer Feedback
View All

2

Reviews
Add a Review
Recent Reviews
Don addresses each problem area with skill and knowledge. He accesses and explains the treatment in a language that is understandable. Each time it was evident that the swelling was considerably les
Recent Polls
Did this provider promise services he/she couldn't provide?
Not at all! They exceeded my expectations
Add a Review