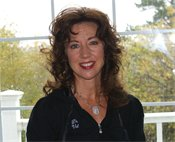 About Valerie Nelson, Naturopathic Doctor, Board Certified
Valerie Nelson is a Board Certified Naturopathic Doctor in Pittsburgh, Pennsylvania (PA) and has degrees in herbology and nutrition. She specializes in treating thyroid disorders; fibromyalgia; arthritis; depression; ADD and anxiety. She offers the very best detoxification programs, such as Ionic footbaths, that will pull parasites, yeast, and heavy metals out of the body. Dr. Val offers homeopathic remedies to her clients seeking a naturopathic doctor in Pittsburgh, Pennsylvania (PA) that will induce the healing potential of the body.

In addition to being a Naturopathic Doctor, Valerie Nelson is a Master Herbalist; Board Certified in Integrative Medicine and has a Certified Nutritional Counseling degree. Clients can expect a very warm, relaxing environment, where they will feel right at home. She spends time with her clients to find the root cause of the problem and offers solutions that will improve overall health. Dr. Nelson is dedicated to helping individuals find answers to their health problems and for those who want to maintain good health. She has been described as the "people's doctor" with her natural compassion and caring that she shows to her clients. Children love her too.


Primary Specialty
Naturopathic Doctor
Practice Abundant Life Wellness
Gender Female
Years In Practice 8
Education Naturopathic Doctor
Board Certified Integrative Medicine
Certified Nutritional Counselor
Master Herbalist
Certified Natural Health Professional
Certification Naturopathic Doctor

Board Certified In Integrative Medicine

Master Herbalist

CNHP

Certified Nutritional Counselor
Services Checking vitamin and minerals, glandular functioning, organ functioning.

Biofeedback

Food allergy testing

PH monitoring

Health assessment

Ionic Detoxification Footbaths

Applied Kinesiology
Additional Services Biofeedback
Consumer Feedback
View all

34

Reviews
Add a Review
Recent Reviews
I had been having several problems for several months and my physician wasn't able to help. I decided to give Dr Val a try based on her philosophy of "medicine" described throughout her website. I am so glad that I did. At my first appointment she was very personable and I felt that she genuinely cared about me, my physical issues and getting to the root of the problem. I did everything she asked and took each supplement she recommended and within a month I was feeling great. She has the ability and insight to treat issues and get people back to how their bodies are meant to function. Money well spent. I also did a food sensitivity test and after a few weeks had lost 15 lbs. I've now lost 25 lbs. and am feeling fantastic! I would definitely recommend everyone to see Dr Val.
When I arrived for my appointment the friendly staff seemed to be waiting for me. I've been to other places where I had to wait forever after I arrived for my appointment, but not here. I was very impressed. The doctor really went far beyond my expectations by spending as much time with me as I needed and answering as many questions as I had. I always feel confident when I talk with the staff. They seem to really care about helping me and giving me the answers that I need. I was so glad that the herbs they prescribed me worked. I didn't experience any negative side effects, and they made a huge difference. They really go above and beyond to make me feel special. It seems to me that they really care about their clients. Whenever I experienced Carpal Tunnel pain, Dr. Valerie knew exactly what to do to fix it. In fact, that night I started experiencing pain relief already! Thanks Dr. Val.
It was nice to see them treat their staff with so much respect. It was obvious that they had a good relationship with all of their staff members. They have really great customer service here. They always put their customers first, regardless of the situation. I've been places before where they were argumentative and angry, so I was nervous that I would encounter that here as well. Instead, they were very calm and understanding the entire time. I could tell they really care about everyone who visits them. I can tell it is maybe not a top priority to maintain a professional appearance here. They didn't look terrible, but there is definitely lots of room for improvement. Their prices were not fair at all. They were extremely overpriced and I felt ripped off.