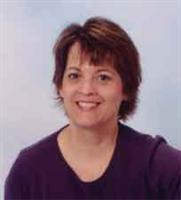 About Linda Nedilsky
Linda Nedilsky is an expert in the area of Myofascial Release Therapy in Occoquan, Virginia (VA), serving the areas of Prince William County Virginia and Fairfax County Virginia. There are very few "expert level" myofascial release trained LMTs in this area, Linda Nedilsky is one of them.

How do you know if you could benefit from Myofascial Release Therapy? Do you have pain that you can't seem to get rid of? Do you have stiffness that just won't go away? Myofascial Release Therapy is a type of bodywork that is very effective and safe. Linda uses a combination of sustained holds along with stretching and gentle pressure to bring about a release of myofascial restrictions so that motion is restored and pain is reduced or eliminated. Many people who experience Myofascial Release Therapy enjoy lasting relief from pain.

If you are suffering from chronic pain of any sort, a sports injury, back pain, neck pain, shoulder pain, hip pain, foot pain and are in need of relief your next call should be to Linda Nedilsky; she is an expert in the field of Myofascial Release Therapy in Occoquan, VA. To improve the quality of your life call 703-919-3989 to set-up a consultation with Linda Nedilsky today.
Primary Specialty
Massage Therapist
Practice Proactive Wellness Concepts, INC.
Gender Female
Years In Practice 8
Services Linda Nedilisky is a very competent practitioner of Myofascial Release Therapy in Occoquan, VA. After an initial consultation, Linda Nedilsky will create a customized alternative therapy program that will provide you with the pain relief you are seeking.

Linda Nedilsky provides her clients with a unique form of pain relief through her alternative therapy programs. Linda can help those who may be suffering from chronic pain, arthritis, fibromyalgia, plantar fasciitis, carpal tunnel, scoliosis and even those who need to improve their posture and flexibility.

If what you are doing isn't working, seek the pain relief offered from someone who is an expert in the area of Myofascial Release Therapy in Occoquan, VA. Contact Linda Nedilsky today at 703-919-3989 so she can improve your health and provide relief from the pain you are suffering from.
Additional Services Myofascial release for people and horses
Consumer Feedback
View All

4

Reviews
Add a Review
Recent Reviews
I was in pain, and during that time, visited a chiropractor and Linda once weekly. I felt better with both, but MFR did more to help with the pain, and I am pain free at the moment. Linda is fun to wo
by
Yogelena
xxx.xxx.166.137
February 21, 2013
Recent Polls
Was there annoying music playing while you waited or during your visit?
No, if they had music on it was very soothing
by
Anonymous
xxx.xxx.245.170
December 09, 2013
Did you feel too exposed during your massage?
Not at all. They were very careful and respectful
by
Anonymous
xxx.xxx.73.53
February 21, 2013
Add a Review