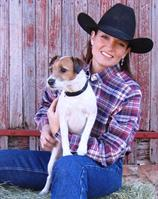 About Travis Bickham, LMT
I specialize in pain relief, therapeutic massage, deep tissue, and bodywork. I am available from 7AM - 8PM for appointments to accommodate all schedules.
Primary Specialty
Massage Therapist
Practice Bunkhouse Massage
Gender Female
Services Travis Bickham, LMT is a Massage Therapist in Dublin, TX. A Massage Therapist uses massage to treat patients. A massage therapist needs a license to practice, which can be obtained after a training program. Massage therapists can work for a spa, clinic, or in private practice.

Please call Travis Bickham, LMT at (254) 592-1653 to schedule an appointment in Dublin, TX or to get more information.