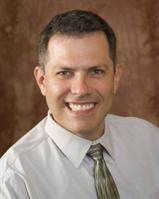 About Francisco Schwartz-Fernandes, MD, MS
Dr. Francisco Schwartz-Fernandes is a specialist in microsurgery and hand surgery in Tampa, Florida (FL). Dr. Francisco Schwartz-Fernandes treats every patient with compassion and honesty, in a very caring, supportive environment. Dr. Francisco Schwartz-Fernandes' friendly staff will be ready to help patients with any of their hand surgery and microsurgery needs. Some of the hand ailments that Dr. Schwartz-Fernandes can treat include Carpal Tunnel Syndrome, fractures, nerve damage, arthritis, sport related injuries affecting the upper extremity, wrist arthroscopy and ligament injuries. Dr. Schwartz-Fernandes provides hand surgery in Tampa, Florida (FL) in three different locations, and is dedicated to returning patients to their maximum level of activity.

In addition to this, Dr. Francisco Schwartz-Fernandes is one of a few surgeons in the area to treat Dupuytren's disease with Xiaflex, a new breakthrough treatment. His commitment to continuting education and excellence in the field has helped make him a leading hand surgeon throughout the Tampa, FL region.

Dr. Francisco Schwartz-Fernandes speaks Portuguese, Spanish, and English and is able to provide microsurgery and hand surgery in Tampa, Florida (FL), to a wide range of patients. Dr. Schwartz-Fernandes offers his technical skill and expertise in the practice of advanced hand and plastic surgery care to bring patients back to optimal health and wellness.

Second location:
Florida Hospital Wesley Chapel, Wellness Center.
2700 Healing way, suite 300.
Wesley Chapel FL 33544

Primary Specialty
Orthopedic Surgeon
Practice USF - University of South Florida
Gender Male
Years In Practice 9
Education Orthopedic surgery, Hand and Microsurgery, Master degree in Microsurgery
Training After finishing medical school and orthopedic surgery training in Brazil, Dr. Francisco Schwartz-Fernandes completed his residency in Hand and Microsurgery at Christine M Kleinert institute at Jewish Hospital and University of Louisville, KY.
Affiliations University Community Hospital Helen Ellis Memorial, USF ( Morsani Center), New Tampa Surgery Center, Town and Country Hospital
Certification Member of the American Association for Hand Surgery, Member of the Brazilian Association of Orthopedic Surgery and Hand and Microsurgery.
Board Certified in Orthopedic surgery and Hand surgery in Brazil
Services Dr. Francisco Schwartz-Fernandes specializes in microsurgery and hand surgery in Tampa, Florida (FL). He can help treat Carpal Tunnel Syndrome, fractures, nerve damage, arthritis, sport related injuries affecting the upper extremity, wrist arthroscopy, ligament injuries, and more. Dr. Schwartz-Fernandes is also one of the handful of surgeons in Tampa, FL trained to treat Dupuytren's disease with Xiaflex injection. Call Dr. Francisco Schwartz-Fernandes at Advanced Hand and Plastic Surgery Center, in Tampa, Florida (FL) today.

Consumer Feedback
View All

19

Reviews
Add a Review
Recent Reviews
Excellent experience. Personable, professional, compassionate.
Dr Fernandes was exceptional. Highly recommend this physician.
Recent Polls
Was this doctor friendly?
Extremely Friendly
by
Anonymous
xxx.xxx.43.130
November 19, 2014
Did you leave the office feeling satisfied with your visit?
Completely!
by
Anonymous
xxx.xxx.87.74
May 22, 2014
Add a Review