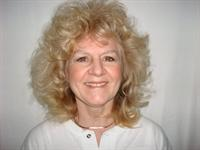 About Jac'Que Ann Hallgren, LMT
Vitality....the principle of life. Therapist licensed and certified in: Therapeutic massage for relief of Lymphedema, Fibromyalgia, Sciatica, Arthritis, Stiff necks. Deep Tissue, Swedish, Myofascial Release, Reflexology, Pregnancy, Nerve Mobilization and Geriatric Massage. ABMP, NCTMB, AMTA affiliated Walk-ins welcome but appointments recommended. Open 6 days a week.
Primary Specialty
Massage Therapist
Practice Therapeutic Massage
Gender Female
Services Jac'Que Ann Hallgren, LMT is a Massage Therapist in Waukegan, IL. A Massage Therapist uses massage to treat patients. A massage therapist needs a license to practice, which can be obtained after a training program. Massage therapists can work for a spa, clinic, or in private practice.

Please call Jac'Que Ann Hallgren, LMT at (847) 775-0272 to schedule an appointment in Waukegan, IL or to get more information.