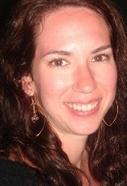 About Corey Stempien, NMT
Carlsbad Neuromuscular Massage provides specific deep tissue technique for chronic or acute muscular pain and tension. Sometimes recommending our Far Infrared Sauna experience to begin softening dense tissues before manual therapy is applied. Addressing issues such as Neck and Shoulder pain, Rotator Cuff problems, Hip and Low Back Pain, Carpel Tunnel Syndrome, and Sciatica. Professional environment. Professional therapist.
Primary Specialty
Massage Therapist
Practice Carlsbad Neuromuscular Massage
Gender Female
Years In Practice 6
Services Corey Stempien, NMT is a Massage Therapist in Carlsbad, CA. A Massage Therapist uses massage to treat patients. A massage therapist needs a license to practice, which can be obtained after a training program. Massage therapists can work for a spa, clinic, or in private practice.

Please call Corey Stempien, NMT at (760) 917-2355 to schedule an appointment in Carlsbad, CA or to get more information.