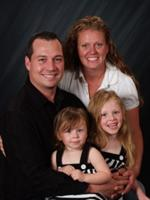 About DISCOVER CHIROPRACTIC MBS, P.C.
DISCOVER CHIROPRACTIC MBS, P.C. is a Chiropractor facility at 2000 M-119 in PETOSKEY, MI.
Primary Specialty
Chiropractor
Practice DISCOVER CHIROPRACTIC MBS, P.C.
Years In Practice 11
Staff Dr. MJ Wegmann
Dr. Kallie Wegmann
Sharon Hofbauer
Carrie Friend
Jennifer Bromley
Carina Gail
Affiliations MCA
Certification Dr. Wegmann is also a Certified Maximized Living Doctor, a group of doctors dedicated to reversing the health crisis the US finds itself in. This group of doctors recognize health is a combination of nutrition, exercise, and lifestyle.
Services DISCOVER CHIROPRACTIC MBS, P.C. practices at 2000 M-119, PETOSKEY, MI 49770. Chiropractors diagnose and treat common spinal misalignments that can occur from lifestyle or injuries causing pain, discomfort and degenerative conditions.

DISCOVER CHIROPRACTIC MBS, P.C. may be able to treat; back pain, sciatica, neck pain, shoulder pain, headaches, sports injuries, and auto accident injuries.

To learn more, or to make an appointment with DISCOVER CHIROPRACTIC MBS, P.C. in PETOSKEY, MI, please call (231) 348-5980 for more information.
Consumer Feedback
View All

18

Reviews
Add a Review
Recent Reviews
Dr. Mike and Dr. Kallie are some of the most progressive pure chiropractic Dr.'s in the field. They believe in a program of healthy living and maintenanc... Read more
Recent Polls
Did this chiropractor pressure you to return for unnecessary follow-ups?
No
by
Anonymous
XXX.XXX.183.217
March 24, 2014