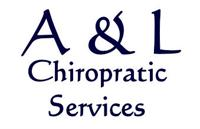 Nearby Specialists - Call Now sponsored
About Alan Migdalewicz, D.C.
A & L Chiropractic center, an established clinic located in the Middlebelt Corners Strip Center. We treat a vast array of conditions that come from muscles, nerves and joints. The therapies we offer include chiropractic adjustments, soft tissue, muscular release therapy and trigger point. Our specialties are full spine, extremities and family practice.
Primary Specialty
Chiropractor
Practice A & L Chiropractic
Years In Practice 29
Education Palmer College of Chiropractic 1987
Services Alan Migdalewicz, D.C. practices at 24281 Middlebelt Rd, Farmington Hills, MI 48336. Chiropractors diagnose and treat common spinal misalignments that can occur from lifestyle or injuries causing pain, discomfort and degenerative conditions.

Alan Migdalewicz, D.C. may be able to treat; back pain, sciatica, neck pain, shoulder pain, headaches, sports injuries, and auto accident injuries.

To learn more, or to make an appointment with Alan Migdalewicz, D.C. in Farmington Hills, MI, please call (248) 477-3977 for more information.
Consumer Feedback
View All

3

Reviews
Add a Review
Recent Reviews
Dr. Migdalewicz has what I call "soft" hands. He finds the spot(s) that are troubling me and gently makes an adjustment. Whenever I have a back problem, sciatic, neck, etc. I make an appointment with
by
Dick Rockwell
xxx.xxx.248.116
April 24, 2012
Recent Polls
Did you feel like your pain was lessened after your chiropractic treatment?
Yes
by
Anonymous
xxx.xxx.190.7
May 05, 2012
Was this chiropractor friendly?
Yes
Add a Review