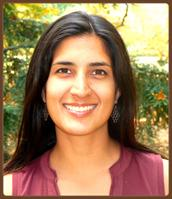 About Nishaan Sandhu, AAS-LMT,CRM,NCTMB
Nishaan Sandhu is a nationally certified massage therapist in Lexington, Kentucky (KY) at her practice, Nourish Massage & Holistic Therapies. She was trained in massage for those living with cancer by Holistic Nurse, Cheryl Chapman. She holds an Associates of Applied Sciences in Medical Massage and is furthering her studies in clinical aromatherapy.

Her Lexington, KY studio provides natural therapy to offer solutions for digestive disorders through medical and abdominal massage. Each bodywork session is customized to meet your unique needs incorporating any of the following: Hot stone massage, Reiki, aromatherapy (for anxiety, stress, insomnia etc.) and more. In addition, her locally handcrafted products are organic and great for the mind and body. For those interested in massage in Lexington, Kentucky (KY), please contact Nishaan Sandhu at Nourish Massage & Holistic Therapies today to set an appointment.
Primary Specialty
Massage Therapist
Practice Nourish Massage & Holistic Therapies
Gender Female
Years In Practice 6
Education University Of Kentucky--Lexington KY
Louisville Technical Institute--Louisville KY
Spencerian College--Louisville KY
Spencerian College--Lexington KY
Staff Nishaan K. Sandhu, abdominal and medical massage in Lexington, KY
Affiliations Bluegrass, Greenworks, Lexington Sponsor, NCTMB, AMTA
Certification Nationally Certified in Therapeutic Massage
Kentucky Licensed Massage Therapist
Certified Reiki Master
Services Nishaan Sandhu provides massage in Lexington, KY and she feels that everyone is capable of healing from within, and this realization is the first step to successful healing. With today's stressful demands, we easily forget what it is to feel well. It is her goal to assist others along the path of self healing in a gentle, natural way to help re-awaken the still mind and tranquil body awareness.

She provides many services to promote wellness such as Hot Stone massage, aromatherapy, Reiki and more. In addition, her massage expertise helps with digestive disorders through the use of abdominal and medical massage. For a massage in Lexington, KY with massage specialist Nishaan Sandhu of Nourish Massage & Holistic Therapies, please call today.
Consumer Feedback
View all

11

Reviews
Add a Review
Recent Reviews
by
Anonymous
XXX.XXX.62.2
December 10, 2013
I can't say enough good things about Nishaan! I started seeing her when I was in a very difficult spot and my energy levels were really low. Over the next couple of months, her massages helped me sleep better, which helped me heal more and really kick started my healing journey. More than that, though, I can be cranky when I'm feeling really bad and Nishaan was so warm and nurturing that I was able to completely relax and sink into the massages...so many other practitioners out there don't really care, but Nishaan really does. She has a unique knack for knowing where your tense spots are and just how hard to press on them. She really is the best masseuse I've every had the pleasure to meet and I can be very picky!
by
Anonymous
XXX.XXX.4.206
March 04, 2012