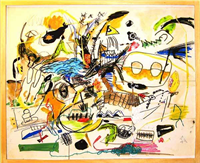 About Collin A. Myers, Ph.D., Ph.D.
Fairhaven is conviently located in a small plaza in Cuyahoga Falls, Ohio. Three other therapists work at Fairhaven with Dr. Myers: Janelle Fleck, PCC-S, Kathleen Hill, PCC, & Thomas Masters, PCC

Fairhaven works with children, adolescents, adults, couples, & families.

Fairhaven also features the Highlands Ability Battery, Myers-Briggs, Strong Vocational Assessment, among others, for career planning and development for High School students and adults. Personal & career coaching offered as well.
Primary Specialty
Counselor
Practice Fairhaven Counseling
Years In Practice 33
Education B.A. Houghton College, N.Y.
M.Ed & Ph.D. Kent State Un., Ohio
M.A. Walsh University, Ohio
Affiliations American Counseling Assn.
National Bd. of Certified Counseling
American Marriage & Family Therapists
Certification License: Professional Clinical Counselor, Ohio

National Bd. of Certified Counselor certification
Reality Therapy
Rational Emotive Therapy
Payment Options
VISA, Master Card, Discover, check, cash
Services Fairhaven Counseling offers:

assessment, diagnosis, & treat of mental/emotional disorders.

Issues dealt with include:

anxiety, depression, trauma recovery, autism, ADHD, leaning disabilities, couple counseling, family counseling, spiritual development, pastoral counseling, career planning for high school students & adults, life coaching, business consulting
Additional Services children & adults, marriage & family, Career Development
Consumer Feedback
View all

7

Reviews
Add a Review
Recent Reviews
Does this provider maintain a professional appearance?
Yes
Did this counselor answer all of your questions?
Yes
Did you leave feeling satisfied with your visit?
Yes
Did this counselor provide a comfortable chair for you during the session?
Yes
by
Anonymous
XXX.XXX.166.252
February 25, 2014
Did this provider seem well-trained and experienced?
Absolutely, they were an expert!
Was the waiting area spacious?
No, but I can always find a seat
Does this provider offer any coupons, discounts or promotions?
Yes
Did you leave feeling satisfied with your visit?
Completely!
Did this provider thoroughly explain the risks and benefits of your treatment?
Yes, they made sure I had all the information I needed to make a decision
Did this provider seem up-to-date with the current advancements in their field?
Yes, they were informing me of new advancements that were extremely recent
Was this provider late to your appointments?
No, they were on time
Was this provider argumentative or easily angered?
No, they were very calm and understanding
by
Anonymous
XXX.XXX.71.170
November 14, 2013