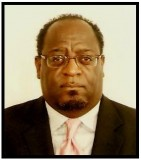 About Dr. Carl Robinson Ph.D.
Anger Management & Lifeskills Classes & Training.
Proactive Classes
Court Ordered Classes
Employer Ordered Classes
Primary Specialty
Counselor
Practice Greater Dallas Lifeskills Training & Classes
Services Dr. Carl Robinson Ph.D. offers counseling at 3030 LBJ FREEWAY Ste 700, Dallas, TX 75219 in Dallas, TX.

Please call Dr. Carl Robinson Ph.D. at (214) 448-3763 to schedule an appointment in Dallas, TX and to get more information about the counseling services offered.