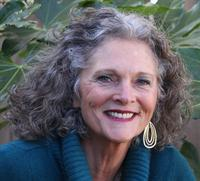 About Priscilla Monroe, RN, ND
Dr. Monroe has been practicing medicine since the early 1970's when she graduated from UOHS Nursing School. She started her business in October of 1993 when she opened her practice in Elk Grove, CA. In January of 1996, Dr. Monroe moved her office to Sacramento where she is currently practicing. Dr. Monroe takes every opportunity she can to educate people wherever she is.

My philosophy: "The gift I want to give my patients is empowerment. By that, I mean with my knowledge and experience, I make recommendations. If you give them a chance, your body will be your guide and nobody will have to be an authoritarian figure with power over your health. "
Primary Specialty
Naturopathic Doctor
Practice Dr. Priscilla Monroe, RN, MD
Gender Female
Years In Practice 23
Education -University of Oregon School of Nursing with a B.S., 1973

-National College of Naturopathic Medicine, 1993

Dr. Monroe has been practicing medicine since the early 1970's when she graduated from UOHS Nursing School.
Training REGISTERED NURSE
Dr. Monroe worked as a Pediatric Intensive Nurse at the Children's Hospital in University of Oregon Health Science Center in Portland, Oregon. When she left UOHS, she worked in Orthopedic Surgery at Kaiser. She also spent time in Augsberg, Germany Army Hospital where she worked in a medical surgical ward and helped open a pediatric unit there.
Affiliations California Naturopathic Doctor's Association
American Association of Naturopathic Physicians
Certification Licensed Naturopathic Doctor
Payment Options
Cash, check, Visa/Mastercard
Services Acne/Rosacea
Allergies, Environmental and Diet
Asthma
Anemia
Anxiety/Depression
Arthritis
Breast Health
Cancer Support
Cardiovascular Health
Common Colds/Flu
Digestive Disorders
Eczema
Fatigue
Fibromyalgia
Headaches
Heavy Metal Toxicity
Immune Support
Infertility
Insomnia
Menopause/Perimenopause
Osteoporosis
PMS
Sinusitis

Additional Services Allergies, women's health, pediatrics, adrenal fatigue
Consumer Feedback
View All

3

Reviews
Add a Review
Recent Reviews
She made sure every single question I had was answered, and is always available if I think of any more questions I want answered. She is so warm and professional. I was so impressed with the progress
by
anonymous
xxx.xxx.120.210
August 17, 2012
Recent Polls
Did you leave the office feeling satisfied with your visit?
Yes
by
Anonymous
xxx.xxx.0.170
May 14, 2014
Did this provider answer all of your questions?
Some were answered
by
Anonymous
xxx.xxx.168.242
May 08, 2012
Add a Review