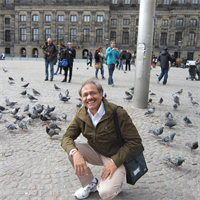 About Arun Jain, MD
Dr Jain's Family Practice, Weight Loss, and Cosmetic Services

Dr. Jain graduated from Mahatma Gandhi Institute of Medical Sciences in India in 1978. He completed Medical and Orthopedic Jr. Resident training at Safdarjang Hospital in Delhi where he gained expertise in managing fractures and dislocations. This experience at one of India's busiest hospitals helps him manage orthopedic cases in his office today. In India, he also ran an independent Cardiac Diagnostic Lab and performed thousands of echo cardiograms and stress tests. In 1980, Dr. Jain moved to the United States. Here he did residency training in General Surgery and Ob-Gyn. Then he worked in emergency rooms for two years to gain more experience handling emergency situations. Dr. Jain is board certified in Urgent Care Medicine. With this depth of training and wide variety of experiences, he started his own family practice. He has been in practice for more than 25 years. Since 1997 he has had a successful medical and weight loss practice in Hephzibah, Georgia providing a wide range of services.


Weight Loss

Obesity causes significant health problems including diabetes, heart disease, and worsening arthritis especially of the knees and back. Our weight loss program has helped thousands of patients lose weight at very affordable prices. We combine diet and exercise with medications such as Phentermine, Tenuate, Suprenza and Adipex, B-12 and Lipotropic injections to boost your energy level. The comprehensive diet plan includes detailed options for breakfast, lunch, and dinner and also includes fast food options making it easier to follow in daily life.
First Visit: $70. Follow-up visits: $50 per month

Medical Care

We offer complete care for the entire family including full physicals, EKG, x-rays, ultrasound, echo cardiograms, cardiac stress testing, infrared heat coagulation for hemorrhoids, lung function studies, hearing and vision screening, mole/wart/callus/skin cancer removal, ingrown toe nail removal, IUD/Norplant removal, pap smears, hormone shots such as estradiol and testosterone, cortisone injections in joints and many more. If it's not listed here, just call and ask, we probably do it =). For lab work, we can draw the blood in our office so that you don't have to make an extra trip to the lab.

Cosmetic Services

We also offer cosmetic services such as Botox, Restylane, Juvederm, and Radiesse injections at very reasonable prices. Botox is primarily used for forehead wrinkles and crow's feet while Restaylane and Juvederm are used around the lower face, lips, and nasolabial folds helping to fill in sags and wrinkles. These treatments can make you feel years younger in a matter of days. We have made our prices affordable so that you can look as young as you feel =).
Our Aerolase Laser system for hair removal works on both dark skin as well as light skin types. It is virtually painless and does not take much time. It can also treat acne, beard bumps, toe nail fungus, and psoriasis. We also have the Novalis IPL laser which is excellent for facial rejuvenation for Caucasian skin. We also offer Microdermabrasion treatments to help get rid of acne scars, dark spots or other skin blemishes of the face.


Staff

You won't find a better or friendlier staff in town. We may be a small office but it's staff is one big family. Dr. Jain's wife is the office manager and is assisted by one other front desk receptionist. We have 2 nurses always willing to assist with any of your medical needs. Scheduling appointments, inquiring about our services, billing and insurance questions, can all be handled right in our office. If any questions our staff is not able to answer right away they will get back with you same day.

Dr. Jain's Family
Dr. Jain loves his family. He has been married to his wife Tapasya Jain for 32 years. He adores his 3 kids and talks with them daily even though they are far away. His daughter is an infectious disease specialist at University of Illinois in Chicago. Her husband is doing ER residency at Northwestern Hospital in Chicago. His middle son is in internal medicine residency at Emory, and his youngest son is in dental school in Florida.
So whether you have a sore throat or need management of complex medical problems such as diabetes, heart disease or want to lose weight, we can help. We offer same day appointments for urgent problems and all calls are returned the same day. The office building used to be an old church and is spacious with plenty of seating and parking in the front and back. My staff and I look forward to meeting you =).

Primary Specialty
Weight Loss Consultant
Practice Arun Jain Md PC
Gender Male
Services Arun Jain, MD provides weight loss consulting in Hephzibah, GA. A Weight Loss Consultant provides a weight loss program and weight loss, exercise, diet, and obesity counseling.

Please call Arun Jain Md PC at (706) 592-4077 to schedule an appointment in Hephzibah, GA or to get more information.
Consumer Feedback
View All

39

Reviews
Add a Review
Recent Reviews
I love that he teaches you how to retrain your way of thinking. It's not about the pills or shots doing the work. You have to get your head and body on the same page and determine that your health mat
by
Sherreigne
xxx.xxx.234.50
October 29, 2015
Recent Polls
Were the waiting room chairs comfortable at this weight loss facility?
Yes
by
Anonymous
xxx.xxx.118.171
August 22, 2014
Did you leave the office feeling satisfied with your visit?
Yes
by
Marimar
xxx.xxx.101.81
July 15, 2014
Add a Review