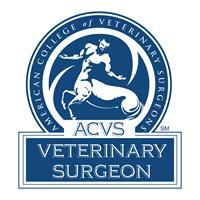 About Colorado Canine, Orthopedics
Colorado Canine Orthopedics is proud to be one of the only veterinary specialty surgical practices in the U.S. specifically dedicated to canine orthopedic conditions. This focus allows our surgeons to provide the most sophisticated and up-to-date diagnostic and therapeutic procedures available, offering over 50 years of combined experience.

From Advanced ACL repair such as TPLO to Arthroscopy to Total Hip Replacements our team is committed to providing the best healthcare available while working with your veterinarian to ensure your pet is comfortable and cared for in every situation. At Colorado Canine Orthopedics we specialize in spoiling pets and their people everyday.

Surgery Services include-

Advanced ACL Repair
- Tibial Plateau Leveling Osteotomy (TPLO)
- Tibial Tuberosity Advancement (TTA)
- Tightrope Technique
- Hip Dysplasia Treatment
- Non-cemented Total Hip Replacement
- PennHIP
- Juvenile Pubic Symphysiodesis (JPS)

Elbow Dysplasia Treatment
- Arthroscopy
- Sliding Humeral Osteotomy (SHO)
- Osteochondral Autograft Transfer System
(OATS)

Arthroscopy
- Elbow and Shoulder Dysplasia Treatment
- Stifle, Tarsocrural

Complex Fracture Repair
- Interlocking Intramedullary Nail Fixation
- Ring and External Fixation
- Bone Plating

Spinal Surgery
- Cervical, Thoracolumbar and Lumbosacral Disc Disease in small and large breed dogs

MRI and CT
Primary Specialty
Animal Hospital
Practice Colorado Canine Orthopedics
Services Colorado Canine, Orthopedics practices at 5520 N. Nevada Avenue, Colorado Springs, CO 80918.

Animal hospitals offer general and emergency pet care services. Some animal hospitals offer 24 hour emergency services-call to confirm hours and availability.

To learn more, or to make an appointment with Colorado Canine, Orthopedics in Colorado Springs, CO, please call (719) 264-6666 for more information.