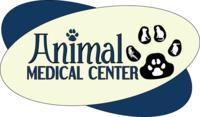 About Animal Medical Center
Animal hospital established in 1988 AMC's goal is to offer professional veterinary care to Broward county (33319) including Lauderhill, Tamarac, North Lauderdale, and Coral Springs. Our veterinary hospital offers services for dogs and cats including dentistry, grooming, boarding, surgery, emergency services, and holistic medicine. Whether it is your dog or cat's teeth cleaning, spay or neuter, annual or semi-annul exam AMC is here to help you.
Primary Specialty
Animal Hospital
Practice Animal Medical Center
Services Immunization/preventative medicine, Examination/consultation/Outpatient Care, Diagnostic Laboratory, Radiology (Digital X-Ray), Electrocardiology (EKG), Ultrasound, Anesthesia, Dentistry, allergy skin & ear issue examinations, Emergency Services, Physical Therapy & Surgical Recovery, Boarding, Daycare,
Euthanasia, Bathing/Grooming, Hills Science Diet Prescription Diet, Purina, Flea Control Products, Surgery, Intensive Care, Hospital Care, Endoscopy, Aesthetic Surgery and Ear Crops, and Laser Therapy.
Additional Services dog, cat