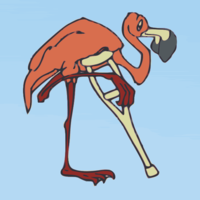 About ATLANTIC HEALTHCARE PRODUCTS INC
Atlantic Healthcare Products has been serving Palm Beach County's home medical equipment and supply needs since 2002. As one of the area's largest retail suppliers of home health products, we provide superior customer service and state-of-the-art medical equipment and supplies. We take extra care in making sure that we fulfill the needs of each and every one of our customers. Customer Service Representatives, Compression Therapy Fitters, Orthotic Fitters Assistants, Mobility Specialists, and Billing Associates are available to answer your questions and work with your doctor and insurance company. Our expert staff takes the time to give each of our customers the personal attention he or she deserves and are trained to find the right products for each individual. We are a Medicare provider, and can bill all major insurance plans for covered items. Please contact us for more insurance and coverage information.

Products Provided: Aids for daily Living Bandages & Dressings Bath Safety Supplies Blood Pressure Monitors Commodes Compression Stockings Defibrillators Foot Care Products Grab Bar Installations Hospital Beds Hot and Cold Products Incontinence Supplies Lift Chairs Lymphedema Garments Neck and Back Products Orthopedic Braces & Supports Ostomy Supplies Patient Room Apparel Pool Lifts & Spa Lifts PT / INR Meters Respiratory Products Scales and Instruments Scooters Scooter & Wheelchair Lifts T.E.N.S Supplies Urological & Catheters Walking Aids Wound Care Products Wheelchair Ramps Wheelchairs

Compression Stockings : Jobst, Juzo, Sigvaris, Mediven, TED

Mobility Products : Lift Chairs, Scooters, Power Wheelchairs, Wheelchair, Transport Chair, Rollators, Knee Walkers, Rollabout, Knee Roller, Vehicle Lifts, Cane, Batteries

Bathroom Safety : Shower Chair, Commode, Grab Bar Installation, Toilet Riser

Patient Room : Bibs, Patient Gowns, Massager, ADL's, Reacher, Grabber,

Ostomy & Urological : Hollister, Convatec, Marlin, Coloplast, Catheter, McGuire Catheter, Leg Bag,

Orthotic Braces : Knee Brace, Back Brace, Wrist Carpal Tunnel, Thumb Spica, Ankle Brace, Night Splint, CAM Walker Boot, Aircast, Thigh Support, Elbow Brace, Cast Protector, AFO, Foot Drop,

Woundcare : Gauze, Packing, Tape, Tegaderm, Saline, Thick-It, Duoderm, Polymem, Fibracol, Pressure Sore Pads

Brands Carried : Pride Mobility, Invacare, Merits, Drive Medical, Shoprider, McKesson, Health Craft, Essential Medical, ROHO, Respironics, Resmed, Golden Technologies, Moen, DON JOY
History

Established in 2002.
Primary Specialty
Medical Supplies
Practice ATLANTIC HEALTHCARE PRODUCTS INC
Years In Practice 14
Services Free Delivery Service
Rentals of Medical Equipment
Certified Compression Garment fitter
Certified Orthotic Fitter Assistants
Grab Bar Installations
Mobility Specialists / Evaluation for Specialized Equipment
Repair Department – Factory Certified Technicians
Warranty repairs of defective products
Billing Department – We can secure proper documentation for you.
We accept Medicare assignment on most covered items
Scooter and Wheelchair Lifts for Vehicles
Pool and Spa Lifts
Home Modifications
Home Assessment and Fall Prevention Assessment
Additional Services Grab Bars, Compression Stockings, Scooters, Wheelchairs, Lift Chairs, Orthotic Bracing
Consumer Feedback
View All

4

Reviews
Add a Review
Recent Reviews
First impression.....they lack in customer service.....called asked if they rented cardiac walker...I was placed on hold for an hour..no one ever came back on the line. We are under a lot of stress
by
MissJohnnie
xxx.xxx.152.174
May 23, 2015
They are an absolute expert in the field. I would never feel unsafe or apprehensive in their care. I was served as soon as I walked in the door. I have been to both of their clean and well laid out s
Recent Polls
Was the staff at this retail store friendly?
Yes
by
Anonymous
xxx.xxx.213.3
October 20, 2014
Does this provider have a good professional reputation within your community?
Yes, they are known for being good at what they do
Add a Review