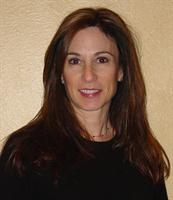 Nearby Specialists - Call Now sponsored
About Ellen Miller , Owner/President
I help people reduce stress, increase strength, lose weight, and lead a better quality of life. My books and DVD's are all about the IsoBreathing program so you can start obtaining results starting with your first week.
Books and DVD's are available on website and Amazon.

I am available for speaking engagements. For businesses "Add in Fitness to Increase Your Business",
Senior groups "5 Simple Steps to Improve Balance and Prevent Falls",Knitting groups" Simple Stretches to Relieve Aches and Pains", Womans groups "Fitting Fitness into Your Busy Day" and more.
Primary Specialty
Health Club
Practice Isobreathing
Gender Female
Training Fitness Practitioner/Personal Trainer
Affiliations North Dallas Chamber of Commerce, AFAA, IDEA
Certification AFAA
Services
Personal Training, Speaking Engagements, DVD's, Books, CD's.
Additional Services