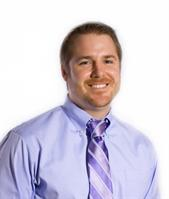 Nearby Specialists - Call Now sponsored
About Michael DeCubellis, DC
Dr. Michael DeCubellis provides an unparalleled level of care as a chiropractor in Downers Grove, Illinois (IL), at Main Street Chiropractic. Dr. DeCubellis strives to treat the problem, not just the symptoms by offering long lasting and effective solutions to pain and discomfort. His multi-disciplinary center offers chiropractic, massage, physical therapy, wellness care, and more. Dr. DeCubellis provides a customized, personal treatment plan that will best suit the needs and goals of each patient. He is able to treat a wide array of ailments such as stress, neck and back pain, headaches, and auto injuries. In addition to this, Dr. DeCubellis has also completed his Certified Chiropractic Extremity Practitioner training to better treat patients with other joints issues besides the neck and back. This has allowed him to better treat patients with shoulder, wrist, knee, elbow and ankle issues. The entire team at Main Street Chiropractic make it their goal to keep patients involved in their treatment options and consistently provide the highest level of care possible.

If seeking a chiropractor in Downers Grove, IL, please call Dr. Michael DeCubellis at Main Street Chiropractic today to schedule an appointment.


Primary Specialty
Chiropractor
Practice Main Street Chiropractic and Wellness Center
Gender Male
Years In Practice 9
Education Palmer Chiropractic
Certification Nationally Certified Chiropractic practitioner, Nationally Certified PT practitioner, Illinois State Licensed
Services As a chiropractor in Downers Grove, IL, Dr. Michael DeCubellis strives to provide safe, gentle, and effective chiropractic care to all of his patients. His extensive education, training, and experience has made him one of the leading chiropractors in the area, offering patients better, longer-lasting results than they may have had in the past. He specializes in treating low back and neck pain, auto injuries, shoulder pain, and knee, ankle, and wrist issues. Main Street Chiropractic's personal treatment plans will help relieve client's pain and improve their overall health and wellness. To make an appointment with chiropractor, Dr. Michael DeCubellis or to learn more about his practice, please contact Main Street Chiropractic in Downers Grove, IL or visit the website for more information.