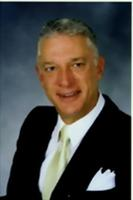 About The Way Holistic Clinics
A full scope holistic family practice established to restore, promote and maintain every patient's optimum health and vitality for life with specialties in Naturopathic Medicine, Homeopathic Medicine, Nutritional Medicine, Botanical Medicine, Christian Counseling and all allied natural healing modalities, serving all age groups from pediatric to geriatric.
Primary Specialty
Naturopathic Doctor
Practice THE WAY HOLISTIC CLINICS
Gender Male
Years In Practice 21
Education National College of Naturopathic Medicine
Training Promoting, Restoring & Maintaining Optimum Health & Youthful Vitality For Life.
Certification ND, CNC, DHANP
Services The Way Holistic Clinics is a Naturopathic Doctor in LYNCHBURG, VA. A Naturopathic Doctor works with the body's ability to heal itself. Naturopathic Doctors look for the root causes of illness, and can provide a comprehensive treatment of the whole individual.

Please call The Way Holistic Clinics at (434) 851-7331 to schedule an appointment in LYNCHBURG, VA or to get more information.
Consumer Feedback
View All Reviews
Add a Review
Recent Reviews
They've never been late to any of my appointments. I've even showed up early sometimes and they've always been ready and prepared. Their staff is the most friendly, welcoming staff I've ever dealt wi