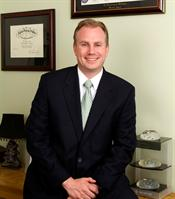 About David Bogue, M.D.
Dr. David Bogue MD is a board certified plastic surgeon in Boca Raton, Florida (FL). Dr. David Bogue and his dedicated staff are pleased to offer a broad spectrum of cosmetic and reconstructive plastic surgery procedures in South Florida. Dr. David Bogue's mission is simple: To achieve attractive, natural results in a safe and respectful environment.

Dr. David Bogue and his staff realize that clients researching cosmetic surgery in Boca Raton, Florida (FL) have a very important decision to make. A large part of the decision involves choosing a cosmetic surgeon with the credentials, experience, and personality you trust. Dr. David Bogue, leading plastic surgeon in Boca Raton, Florida (FL) has authored several articles and book chapters with regard to cosmetic and reconstructive surgery.

As the top plastic surgeon in Boca Raton, Florida (FL), Dr. Bogue has extensive training and experience in plastic surgery of the face, breast, and body. For an honest and straightforward appraisal concerning cosmetic and plastic surgery concerns, call Dr. David Bogue in Boca Raton, Florida (FL) today for a free consultation.

For more detailed information, please feel free to browse his website at www.drbogue.com.
Primary Specialty
Cosmetic Surgeon
Practice David Bogue, MD Plastic Surgery, PL
Gender Male
Years In Practice 8
Education A graduate of the University of Michigan Medical School and Plastic Surgical Training from Georgetown University in Washington, D.C.
Training Georgetown University Department of Plastic Surgery, Washington DC
Affiliations Boca Raton Community Hospital, Delray Medical Center, Boca Raton Outpatient Surgery and Laser Center
Certification Board Certified by the American Board of Plastic Surgery
Services Dr. David Bogue, plastic surgeon in Boca Raton, Florida (FL) provides a variety of plastic surgery options to achieve attractive and natural results in a respectful and safe environment.

Client procedure options in cosmetic surgery include facial rejuvenation, body contouring, breast augmentation and many types of reconstructive procedures. Also offered are tummy tucks, fat grafting, liposuction and other types of cosmetic surgery.

In addition, Dr. Bogue offers non-invasive treatments, including an exclusive line of skin care products called DB Reveal. Dr. David Bogue welcomes any questions clients may have, as well as requests for consultation at (561) 886-1000 or toll-free at 1-888-MD BOGUE.
Consumer Feedback
View All

2

Reviews
Add a Review
Recent Reviews
Not only were they able to provide everything they promised me, they went above and beyond and exceeded my expectations. I couldn't believe how great their office looked. It was very obvious that the
Recent Polls
Did this provider rush your appointment?
No, I was able to ask as many questions as I wanted
Add a Review