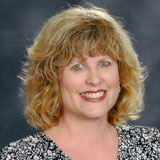 The Training Zone
Office
(520) 991-5622
110 s. kolb rd.,
tucson

,

AZ

85710
About
Maggie Rappaport, B.M.Ed.
Maggie Rappaport is an ACE certified personal trainer in Tucson, Arizona (AZ) with 20 years of experience behind her. As co-owner of The Training Zone, Maggie finds inspiration for her studio from her clients, creating a gym with a friendly, non-intimidating environment. The Training Zone is unique because there are no membership fees, so clients can specifically choose what they pay for. The Training Zone is a network of fitness professionals who possess a variety of professional skills and training. Maggie Rappaport, personal trainer in Tucson, AZ, works to make individuals feel comfortable while simultaneously having a great time and building relationships.
Services Maggie Rappaport is a personal trainer in Tucson, AZ at The Training Zone, where clients pay only for the services they purchase. The Training Zone offers a variety of small group training, ranging from Pilates, yoga and toning classes to women's self-defense classes. As a personal trainer in Tucson, AZ, Maggie has created a warm, inviting environment at The Training Zone, allowing clients to form personal relationships with both the trainers and each other. Maggie trains individuals of all ages and has worked closely with special needs clients, including those who wish to make the transition from physical therapy to a regular exercise program. Additionally, for those facing multiple sclerosis, cerebral palsy, cancer and a variety of injuries, Maggie can assist in creating a personalized exercise routine that fits the clients needs and demands.

For those looking to lose weight and get healthy in a friendly atmosphere, call Maggie Rappaport, personal trainer in Tucson, AZ, and get started at The Training Zone today.
23 Years In Practice
Website
http://www.maggierappaport.com/
Primary Specialty
Personal Trainer
Gender
Female
Education
University of Arizona, 1993
Training
Workshops sponsored by Exercise Etc. and other continuing education providers.
Affiliations
American Council on Exercise
University of Arizona
Certification
American Council on Exercise
Office Staff Maggie Rappaport Marla Wallace