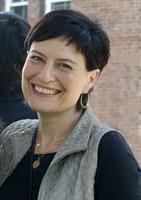 About Judy Suzanne Reis Tsafrir, M.D.
Judy Suzanne Reis Tsafrir practices as a holistic psychiatrist in Newton, Massachusetts (MA). Judy possesses a deep curiosity for healing and development, which has led her to utilize diverse approaches when helping patients. She is trained and familiar in working within the traditional, psychoanalytical model, but also is experienced in more unconventional, holistic and spiritual methods. Judy is dedicated to helping others live healthy, fulfilling lives.

For a holistic psychiatrist in Newton, Massachusetts (MA), schedule an appointment with Judy Suzanne Reis Tsafrir today.

Primary Specialty
Psychiatrist
Gender Female
Years In Practice 29
Education BA Philosophy, Earlham College Richmond

MD University of Hamburg and the Chicago Medical School Hamburg, Germany/ N. Chicago
Training 1985-1986 Internship Cook County 1986-1989/ 1991-1993 Adult and Child Psychiatry Residency Cambridge Hospital Harvard Medical School
1989-1991 Fellowship Austen Riggs Center Stockbridge, MA
1993-1998 Psychoanalysis training, Boston Psychoanalytic Institute
Certification Board Certified in Adult and Child Psychiatry
Services Judy Suzanne Reis Tsafrir, holistic psychiatrist in Newton, Massachusetts (MA), offers patients both traditional and holistic approaches to psychiatry. She also offers nutritional counseling due to her conviction that many psychiatric symptoms, such as mood disorders and anxiety, are directly related to poor dietary habits. Judy helps patients through talking therapy and changes in lifestyle to achieve greater emotional stability and well being.

For a holistic psychiatrist in Newton, Massachusetts (MA), please contact Judy Suzanne Reis Tsafrir today.

Consumer Feedback
View All Reviews
Add a Review
Recent Reviews
I feel fortunate to have worked with Dr. Tsafrir for almost a year. Not only is she is comprehensive in her knowledge of traditional psychology but she also has an interest in alternative therapies. These alternative therapies have enhanced our analysis with valuable insight. I find the combination of these two worlds fascinating and particularly effective for me personally.

Dr. Tsafrir is intelligent and compassionate. I would recommend her to anyone looking for a strong psychologist who is open to spirituality and complementary and alternative treatments.
by
Anonymous
XXX.XXX.213.172
April 25, 2011