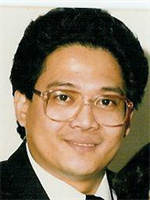 About Benjamin Mascarenas, EVS Tech 2 Hospital Housekeeping Project
BEN MASCARENAS
2060 Hollow Bend Ct. Naperville, IL 60565 Best Text: 630-605-0861 Call Home: 630-225-2875


SUMMARY OF QUALIFICATION: energetic, flexible, creative, open minded, friendly, loyal, honest, positive, love children, father oriented of (2) two children, great babysitter, none smoker, drug free

PROJECT and/ or EVS TECH 2 HOSPITAL HOUSEKEEPING: (Open: Full Time/Part Time/ On Call) General EVS Tech II Hospital Housekeeping, Rehab Hospital Housekeeping, Retirement Home Housekeeping, Butler, Babysitter, Caregiver, General Maintenance, Warehouse Waste Management, Bale Operator: Boxes, Plastic, Trash 1,000+ lbs. each,

EXPERIENCES: General EVS Tech II sanitation, restroom, experiences on toxic bacteria HIV: urine, blood- hepatitis A/B/C and/ or Human Immunodeficiency Virus (HIV) remove toilet papers waste, remove trash over 700 lbs.to duck to prevent from direct linen's or trash, must use proper rubber gloves and eye protection, i wash grease kitchen walls,strip floor wash cafeteria, buff wood floors, carpet care, high speed 1500 rpm polisher, drive speed track, pick up clean linen's over 1,000 lbs pull to 13 closets, etc.

II EMPLOYMENT:
*MARIANJOY WHEATON FRACISCAN HEALTHCARE REHAB HOSPITAL (9/2013 FULL TIME AND ON CALLS)
General sanitation restrooms, pick up dirty utility trash drop off to duck about 700 lbs., pick up dirty linen's at gyms therapy to chute, clean sink, toilet towels, toilet rules, pick up linen's about 1,000+ lbs. start from main storage: towels, gowns, blankets, yellow insulation gowns and drop off to all 1, 2, 3 floors. Total 13 closet linen's, dry mop all floors, buff machine floors, speed track machine wood floors, buff strip floor wax off, put wax on floors, extract carpet care, clean pool, clean kitchen grease walls, clean windows, clean pharmacy area with cop, mask, gloves, and gowns on. Disinfect discharge dirty beds and dress clean bed, radio calls customer is always first to be service, and I move furniture's over 75+ lbs: round tables or 15 feet tables, chairs, set up conference room, parking trash.

*ABM GOVERNMENT, PHARMACY, REAL ESTATE WESTWOOD of LISLE (1/2012 AND ON CALLS) Sanitary Maintenance: steam clean carpet; buff bath room tiles; shampoo carpet; polish floor high speed 1500 rpm; clean toilets; vacuum elevators; vacuum under table cubical; clean glass windows; clean blinds; garbage out from elevator service area to duck about 75 lbs. to 400+ lbs; mop floor; clean wood; wax floors; clean kitchen, etc.

*ORKIN AURORA BRANCH (3/2003-3/2005) Start Tech & Route Manager: Pest Control Stop Bees, Wasps, Rats, Spiders, Ants, Roaches, etc.

III CERTIFICATION:
*MARIANJOY WHEATON FRANCISCAN HEALTHCARE REHAB HOSPITAL General Sanitation Maintenance Certified
*ABM (WESTWOOD of LISLE, IL) General Maintenance Certified
*ORKIN PEST CONTROL SCHOOL: (AURORA, IL) Pest Control Certified
*BRIGHAM YOUNG UNIVERSITY (Honolulu, Hawaii) 2 Years LDS Missionary Zone and District Certified
*Mc KINLEY HIGH SCHOOL (Honolulu, Hawaii) General Diploma

Primary Specialty
Hospital
Practice Wynscape Nursing & Rehabilitation Center
Gender Male
Certification III CERTIFICATION:
*MARIANJOY WHEATON FRANCISCAN HEALTHCARE REHAB HOSPITAL General Sanitation Maintenance Certified
*ABM (WESTWOOD of LISLE, IL) General Maintenance Certified
*ORKIN PEST CONTROL SCHOOL: (AURORA, IL) Pest Control Certified
*Mc KINLEY HIGH SCHOOL (Honolulu, Hawaii) General Diploma
Services SUMMARY OF QUALIFICATION: energetic, flexible, creative, open minded, friendly, loyal, honest, positive, love children, father oriented of (2) two children, great babysitter, none smoker, drug free

PROJECT and/ or EVS TECH 2 HOSPITAL HOUSEKEEPING: (Open: Full Time/Part Time/ On Call) General EVS Tech II Hospital Housekeeping, Rehab Hospital Housekeeping, Retirement Home Housekeeping, Butler, Babysitter, Caregiver, General Maintenance, Warehouse Waste Management, Bale Operator: Boxes, Plastic, Trash 1,000+ lbs. each,


Additional Services EVS Tech 2 Hospital Housekeeping Project
Consumer Feedback
View All

18

Reviews
Add a Review
Recent Polls
Would you recommend this provider to others?
Yes
by
Anonymous
XXX.XXX.93.249
July 27, 2014
Does this provider have a good professional reputation within your community?
Definitely! Everyone knows they are the best around!
Were you able to get answers to simple questions from this provider without scheduling an appointment?
Yes
Were you able to relax during your appointment?
Yes
Did this provider pressure you to purchase any unnecessary products during your visit?
No, my decisions were always respected
Does this provider ever overbook appointments here?
No, They definitely believe in quality over quantity and allow more than enough time in between appointments
by
Anonymous
XXX.XXX.66.243
August 29, 2013