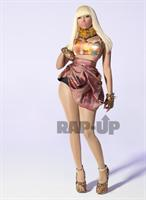 About Becky Frontier, CNa
Becky Frontier, CNa practices as a Nursing Home in Winston Salem, NC.
Primary Specialty
Nursing Home
Practice Springwood
Gender Female
Services Springwood provides extended-stay nursing care to seniors with varying levels of disabilities in Winston Salem, NC.

Please call Springwood at (336) 767-2750 for more information or to schedule an on-site visit.
Consumer Feedback
View all

3

Reviews
Add a Review
Recent Reviews

I worked here briefly...very briefly. It is perhaps the worst managed facility I have ever seen. A med tech makes the schedule for nursing and it seems that nurses are afraid to say anything to CNA's. The aides seems to run the place. It is very, very, unprofessional and the staff lacks the ability to to display even the slightest bit of commonsense. It is a mess and I cannot imagine why/how this facility is allowed to conduct business as it is now, for-profit or not. The residents are sweet and gracious and deserve better care.

by
closethatghettonursinghome
XXX.XXX.198.239
May 14, 2014
by
Anonymous
XXX.XXX.108.112
November 22, 2011
by
Anonymous
XXX.XXX.195.7
June 25, 2011