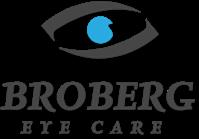 About Peter Broberg, MD
Broberg Eye Care has been serving Austin, Texas, and the surrounding community for more than 20 years. Dr. Broberg, Dr. Settle, and Dr. McGlathery are dedicated to offering everyone the personalized service and one-on-one time they deserve.

Primary Specialty
Ophthalmologist
Practice Broberg Eye Care
Gender Male
Education Baylor Coll Of Med, Houston Tx 77030
Training Baylor Coll Of Med, Ophthalmology; Scripps Mercy Hosp, Flexible Or Transitional Year
Services Peter Broberg, MD practices in Austin, TX. Ophthalmologists examine and treat common vision disorders, eye injuries and eye diseases. Ophthalmologists such as Peter Broberg, MD are licensed medical doctors and can prescribe medication as well as perform eye surgery.

To determine if Peter Broberg, MD can help you, please call the Austin, TX office at (512) 447-6096 for more information.
Consumer Feedback
View All Reviews
Add a Review
Recent Reviews
I had to wait forever after I arrived for my appointment. They were running really behind and I was disappointed because it threw off the rest of my day. They don't treat their clients equally at all