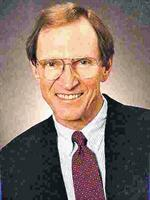 About James H. Carraway, MD, FACS
Dr. James Carraway is a full-time academic and practicing clinical plastic surgeon. He is Director of the Cosmetic & Plastic Surgery Center of EVMS in Virginia Beach. He is board certified in Surgery as well as Plastic Surgery, and is a Fellow of the American College of Surgeons. Dr. Carraway has been teaching and practicing for 35 years in the medical school and has been involved as Director and Chairman of residency training programs and fellowship programs in plastic surgery.

While he is an active and busy surgeon performing mostly facial and eyelid cosmetic surgery, he has a long-standing interest in anti-aging and wellness for his patients. He also performs cosmetic and reconstructive breast surgery in addition to liposuction and body contouring. He has given hundreds of presentations, written many articles for the lay and scientific literature, and has devoted himself to teaching his colleagues nationally and internationally in techniques which will help their patients age better with or without plastic surgery. His stated goal is to share all of the information on age management, nutrition, supplements, and other aspects of age management and wellness to as many professionals as he can reach.

His practice also includes the use of treatment to improve the aging skin, correction of puffiness and hollow areas around the eyelids, and improvement of facial aging around the face and neck. He is well versed in all areas of cosmetic surgical treatment of the face, eyes, and body.


Primary Specialty
Cosmetic Surgeon
Practice Plastic & Cosmetic Surgery Ctr
Gender Male
Years In Practice 41
Education B.A.: 1958, University of North Carolina
M.D. 1962, University of Virginia



Training Post Graduate Training:
Internship:
1962-63, Norfolk General Hospital General Surgery
1966-70, Norfolk General Hospital Plastic Surgery:
1970-72, Eastern Virginia Medical School (Norfolk VA)
Fellowship:
1970, Glasgow Royal Infirmary, Canniesburn Scotland
Affiliations American Association of Plastic Surgeons
American College of Surgeons
American Society of Aesthetic Plastic Surgery
American Society of Plastic and Reconstructive Surgeons
Norfolk Academy of Medicine
Royal College of Medicine
Southeastern Society of Plastic and Reconstructive Surgeons
Virginia Society of Plastic and Reconstructive Surgeons


Certification Board Certification,
January 1973 -- General Surgery
September 1973 -- Plastic Surgery, Part I
May 1994 -- Plastic Surgery, Part II
Services Areas of specialty include:
Eyelid and periorbital plastic surgery. Dr. Carraway has had early training in this area, and a large proportion of his practice is in this area.
- Cosmetic facial surgery including facelift, browlift, necklift, otoplasty, and rhinoplasty.
- Body contouring including liposuction, breast augmentation, breast reduction, and breast lift.
- Abdominoplasty and liposuction of the trunk body area.
- Holistic approach to anti-aging treatment regimens

Consumer Feedback
View all

29

Reviews
Add a Review
Recent Reviews
Are you going to visit this provider again?
Without a doubt!
by
Anonymous
XXX.XXX.244.230
October 22, 2013
When I arrived for my appointment the friendly staff seemed to be waiting for me. I've been to other places where I had to wait forever after I arrived for my appointment, but not here. I was very impressed. I was completely at ease during my appointment here. They went to great lengths to make sure I was completely relaxed and comfortable the entire time. I've never seen anyone who is more respected by their staff. The entire staff only had great things to say about working there, and it made me want to return all the more. They explained all the risks and benefits of my treatment options. Everything was explained in detail, all my questions were answered, and I felt a lot better about choosing a treatment plan. They were so kind and attentive to me. I didn't have to worry about them arguing with me, or contradicting what I had to say, which has been a problem for me at other places.
I am going to refer everyone I know here. I absolutely love this place. Not only do my appointments never get canceled last minute, they take time out of their day to send me a reminder so I don't forget. They are extremely reliable. They were absolutely amazing and make others in the same field look like beginners. I didn't have to wait at all after I arrived for my appointment. They were running right on time, which is a really big deal for me. I was amazed at how wonderfully they treated each of their staff members. They were so appreciative and thankful. I've never seen any employer treat their staff better, and it made me want to come back that much more.