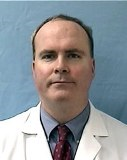 About Philip O'Donnell, MD
Virginia Health Center (VHC) is an Internal Medicine Practice headed by Dr. Philip O'Donnell. Our brand new facility - opened January 2014 - provides a full spectrum of primary care services, as well as on-site laboratory services. Although we are a young practice, we have assembled a very experienced team and already have a strong patient base. We value your choice, appreciate your consideration, and are excited at the opportunity to provide you with the highest quality of healthcare.

Dr. O'Donnell as been providing care for the residents of Arlington and Falls Church for 24 years. Prior to opening VHC he was in practice at Primary Care of Arlington at Virginia Hospital Center for over 8 years.
Primary Specialty
Internist
Practice Virginia Health Center, LLC
Gender Male
Education Georgetown Univ Sch Of Med, Washington Dc 20007
Training Georgetown Univ Hosp, Internal Medicine
Affiliations Virginia Hospital Center
Certification American Board of Internal Medicine
Services Primary care services, e.g. treatment for chronic illnesses such as diabetes, hypertension, high cholesterol, thyroid disease, arthritis, and asthma; as well as for anemia, headaches, cuts and skin wounds, rashes, corns and warts, influenza (flu), pneumonia, chest pain, coughs and colds, strep throat, ear infections, conjunctivitis (pinkeye), blepharitis, dry eye, gastroenteritis (stomach flu), heartburn, constipation, diarrhea, depression, anxiety, insomnia, obesity, muscle sprains and strains, back pain, leg swelling, gout, bursitis, osteoporosis, and cardiovascular diseases.

Procedures: Routine physical exams, routine gynecological exams, pre-operative care, EKG (electrocardiogram), nebulizer treatments, oximetry, ear irrigation, wart removal, vaccinations, and urinalysis.
Consumer Feedback
View All

93

Reviews
Add a Review
Recent Reviews
I've been seeing Dr. O'Donnell for nearly 25 years. He takes the time to listen and cares about his patients. The staff is very friendly and makes the visits easy and straightforward.
Friendly, knowledgeable and a good listener. Dr. O'Donnell takes the time to listen. His staff is friendly and the new offices are spacious and comfortable..
Recent Polls
Were the waiting room chairs comfortable at this doctor's office?
They were average
Did you leave the office feeling satisfied with your visit?
Yes
Does this doctor use current and safe equipment?
Yes
Was this doctor's staff friendly?
Friendly Enough
Were handicap accommodations well done?
Yes
by
Joan Berber
XXX.XXX.201.167
July 10, 2014
Was this doctor friendly?
Extremely Friendly
Was this doctor's staff friendly?
Yes, they went above and beyond
Would you recommend this doctor to others?
I Already Have
Did this doctor answer all of your questions?
Yes
Did you leave the office feeling satisfied with your visit?
Completely