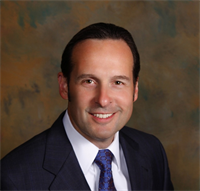 About Clifton Cox, MD
Specialty practice providing comprehensive care for patients with colorectal or pelvic floor disorders. Modalities include physical therapy, non-invasive and minimally invasive office procedures, and inpatient and outpatient surgical procedures. Typical conditions would include incontinence, pelvic pain, hemorrhoids, colon and rectal cancer, diverticulitis, and screening exams for colon cancer (colonoscopy).
Primary Specialty
Colorectal Doctor
Practice COPE Center for Colorectal and Pelvic Health
Gender Male
Education Baylor Coll Of Med, Houston Tx 77030
Training Mem Hermann Hlthcare Sys, Colon And Rectal Surgery Baylor Coll Of Med, General Surgery
Services Clifton Cox, MD provides colorectal care in Southlake, TX. A Colorectal Doctor treats cancer in the colon, appendix and rectum.

Please call Clifton Cox, MD at (817) 410-7777 to schedule an appointment in Southlake, TX or get more information.
Additional Services Providing surgical and non-surgical care for colorectal and pelvic floor disorders
Consumer Feedback
View All

7

Reviews
Add a Review
Recent Reviews
They were absolutely amazing and make others in the same field look like beginners. I always have the best experience every time I have an appointment here. Although I have not had much to complain ab
Recent Polls
Would you recommend this doctor to others?
I Already Have
by
Anonymous
xxx.xxx.94.249
October 24, 2014
Did you leave the office feeling satisfied with your visit?
Completely!
by
Anonymous
xxx.xxx.53.194
June 12, 2014
Add a Review