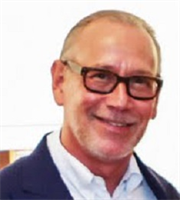 About Gerald Busch, MD
Dr. Busch's Practice Philosophy is one of service. For Dr. Busch,
the development of a therapeutic alliance with his patient is of
paramount importance. Letting his patient know that he is in
their corner, that he is there to help them with their problems
or dilemmas, that he is there to serve them - this is what is crucial
in the practice. When Dr. Busch recommends and administers a
treatment for a patient, he wants to know two things: does the
treatment work, and does the patient like the treatment. If a
medication is not working, or if the patient doesn't like it, it's time
for another medication trial.
Primary Specialty
Psychiatrist
Practice Gerald Busch MD PA
Gender Male
Years In Practice 26
Education Univ Of Tx Southwestern Med Ctr At Dallas, Med Sch, Dallas Tx 75235
Training Univ Tx Mntl Sci Inst, Child & Adolescent Psychiatry; Baylor Coll Of Med, Internal Medicine
Staff We have a Adult, Child, Forensic, And Addiction Psychiatrist. In addition we have a specialized NP to assist in the care of patients.
Affiliations West Oaks Psychiatric Hospital
St. Joseph's Hospital
Westbury Community Hospital
Payment Options
Credit Cards, Cash, Cashiers Checks, PayPal
Services Adult Psychiatry
Child Psychiatry
Forensic Psychiatry
Addiction Psychiatry
Concierge Psychiatry
Additional Services addiction psychiatry, adult psychiatry, child psychiatry, forensic psychiatry, concierge psychiatry
Consumer Feedback
View All

11

Reviews
Add a Review
Recent Reviews
Frightening and wasted time. Saw this M.D. for ten years. All good, sane, and trustworthy staff eventually left. This doctor is not for high functioning dual diagnosis patients. A medicare/medicaid re
by
recovering
xxx.xxx.32.23
September 08, 2013
This so called Dr. Needs his license revoked AGAIN And FOR GOOD!!! ! PLEASE PLEASE CHECK WITH THE TEXAS MEDICAL BOARD AND READ HIS DOCUMENTS...HE WAS CAUGHT PRESCRIBING HIMSELF MEDS, HAD TO ATTEND AA
Recent Polls
Is this psychiatrist easy to reach in an emergency?
No. It took me several times to get through.
by
ShirleyMadonna
xxx.xxx.224.152
January 10, 2014
Did this provider listen to your input and concerns?
Yes
by
Anonymous
xxx.xxx.33.65
October 25, 2013
Add a Review