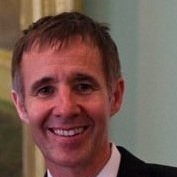 About Cathal Grant, MD
Dr. Cathal Grant is a Board Certified Psychiatrist in Bedford, Texas, centrally located between Dallas and Fort Worth. He and his team of caring and experienced licensed mental health professionals provide quality and cost-effective psychiatric care for adolescent and adult patients for a wide range of mental health disorders.

Our goal is the same as yours: to improve your life through a positive and helpful experience. Every patient receives a thorough evaluation followed by a highly practical and individualized treatment plan that may include any combination of psychotherapy, medication management and social intervention in order to reach optimal mental health and functioning.
Primary Specialty
Psychiatrist
Practice Psychiatry - Adult and Adolescent
Gender Male
Years In Practice 25
Education Queen's University Of Belfast, College of Medicine, Belfast, Northern Ireland (539-01 Pr 1/71)
Training - University of Texas Medical School at Houston, Residency - Psychiatry
- University of Texas Medical School at Houston, Fellowship - Forensic Psychiatry
Staff Psychiatrist - CATHAL GRANT, MD, PA

Adult Psychiatric Mental Health Nurse Practitioners:
- CHERYL TIBLETS, BSN, RN, MSN, APMHNP- BC
- TONIA M. SMITH, BSN, RN, MSN, APMHNP-BC
- DEBRA LAMONT, APRN, MSN, APMHNP-BC

Family Psychiatric/Mental Health Nurse Practitioners:
- MARGUERITE ADDISON, BSN, RN, MSN, FPMHNP-BC
- THU NGO, BSN, RN, MSN, FPMHNP-BC
Certification - Board Certified in Psychiatry by the American Board of Psychiatry and Neurology (1990)
- Board Certified in Adolescent Psychiatry by the American Board of Adolescent Psychiatry (1991 – 2001)
- Board Certified in Forensic Psychiatry (1994 – 2004)
Payment Options
Cash or credit card only. We regret that we do not accept checks.
Services
To ensure the best plan and outcomes, a psychiatric evaluation is performed to align the patient's symptoms with the most accurate diagnosis, taking into consideration the individual's personality, biology and life story. Since 1991, patients from all over the Dallas-Fort Worth area have benefited from our comprehensive and caring approach to the diagnosis and treatment of many psychological disorders and emotional mental health issues, including ADD/ADHD, depression, schizophrenia, bipolar disorder, anxiety, suboxone, chemical dependency, alcohol abuse, mood disorders, psychotic disorders, behavioral disorders and lap-band evaluations.
Additional Services ADD, ADHD, Depression, Schizophrenia, Chemical Dependency
Consumer Feedback
View All

95

Reviews
Add a Review
Recent Reviews
Dr. Grant is terrible.

Why do people like him become doctors?

I met with him for maybe 10 minutes after spending about an hour with a woman on his staff giving her my medical his
by
Ella McDaniels
xxx.xxx.82.34
October 06, 2015
Dr. Grant is a very nice man, easy to talk to, but unfortunately hasn't helped my son long term. The wait time in the office took over an hour and 15 mins. after his set appointment time, without ever
Recent Polls
Did you have to wait long after you arrived for your appointment?
No, I didn't have to wait very long
by
Anonymous
xxx.xxx.11.97
October 07, 2014
Did you leave the office feeling satisfied with your visit?
Yes
by
Anonymous
xxx.xxx.99.2
April 22, 2014
Add a Review