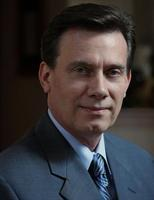 About William Marcus Spurlock, MD
Family Practice background, Fibromyalgia and Chronic Fatigue Syndrome, Environmental Medicine, Age Management Medicine, Weight Management Medicine, Chronic Infection Treatments and Bio Identical Hormone Replacement Therapy
Primary Specialty
Fibromyalgia Doctor
Practice Renewed Vitality
Gender Male
Years In Practice 32
Education La State Univ Sch Of Med In Shreveport, Shreveport La 71130
Training Lsu Hlth Sci Ctr-Univ Hosp, Family Medicine
Staff Wm. Marcus Spurlock, MD
Certification American Board of Family Practice
Services Fibromyalgia and Chronic Fatigue Syndrome, Environmental Medicine, Age Management Medicine, Weight Management Medicine, Chronic Infection Treatments and Bio Identical Hormone Replacement Therapy

We also offer Sheer Wave Technology treatments for facial and neck skin firming/tightening and targeted fat reduction in selected areas in the body. We also offer trigger point injections and IV therapy for several areas.

We are now using liver detoxification protocols along with lymphatic vessel cleansing to help the body work much better.

We offer Essential Oils from doTerra for those who want a more natural approach.
Additional Services Bio-Identical Hormone Replacement
Consumer Feedback
View All

50

Reviews
Add a Review
Recent Reviews
great doc! It is a distance to see him but well worth the trip.

by
wayne waddell
xxx.xxx.142.180
August 09, 2014
Recent Polls
Was this doctor friendly?
Extremely Friendly
by
Michele Powell
xxx.xxx.26.5
June 19, 2014
Would you recommend this doctor to others?
I Already Have
Add a Review